more news
Faculty Spotlight: Associate Professor of Sociology Marion Dixon, Ph.D., Publishes Book on Corporate Food in Egypt
Wednesday, September 27, 2023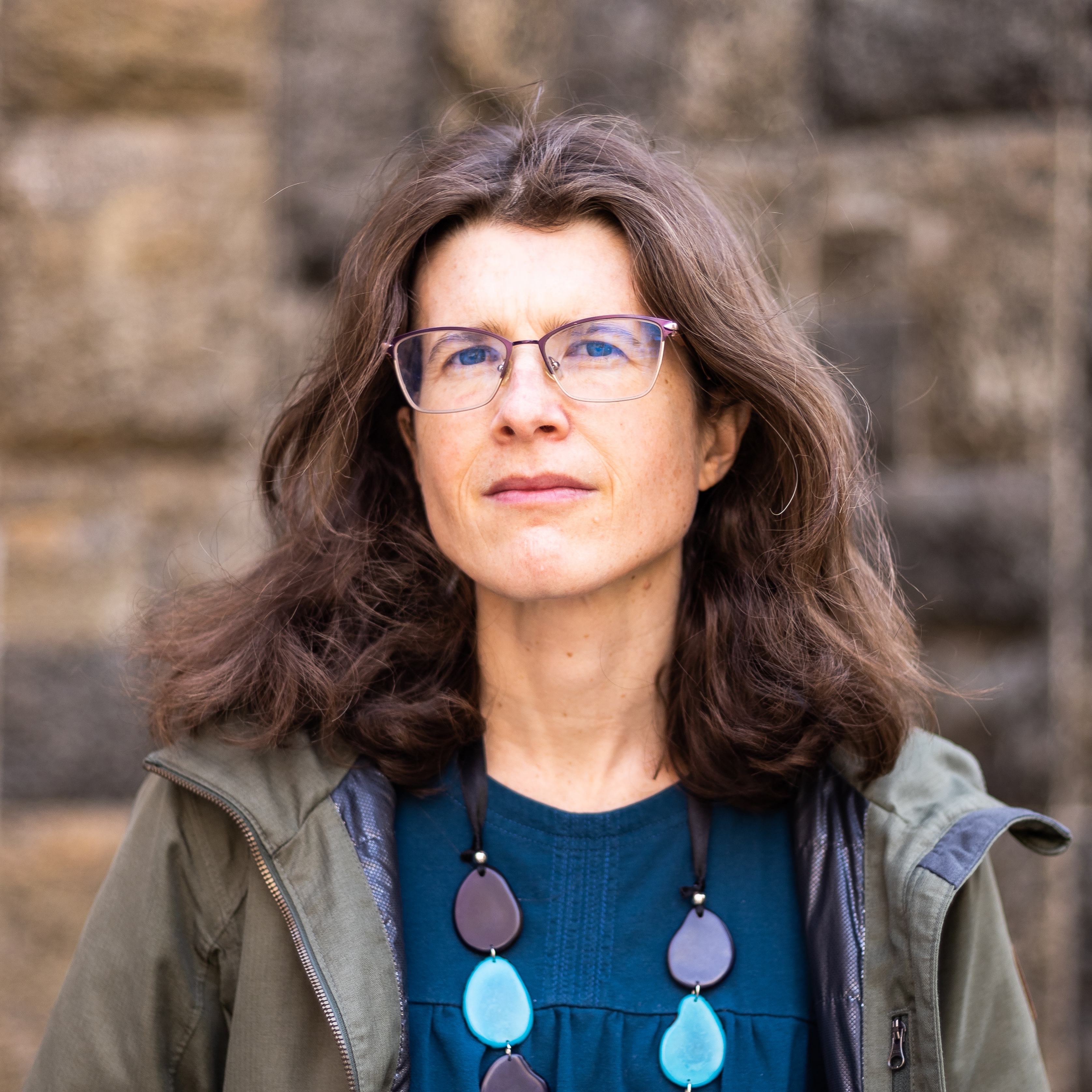 Inquiry is at the heart of the courses that Marion W. Dixon, Ph.D., associate professor of sociology, teaches at Point Park University in the Department of Literature, Culture and Society.
"I encourage my students to ask questions about the world," said Dixon, who teaches such courses as Sociological Foundations, Introduction to Global Cultural Studies, and Power, Politics, and Society. "Why are things the way that they are? How did they come to be this way? How could they be different? I want my students to stay curious about the world, near and far!"
Dixon pursues her own research in that same spirit. Following years of study and a fellowship with the Tiny Beam Fund, she recently published The Frontiers of Corporate Food in Egypt, a book that:
Offers a methodology for studying national agriculture and food changes as part of a global food system
Develops a new theory of land reclamation as a type of commodity frontier in historical capitalism

And provides a unique perspective on the relationship between public health crises in Egypt, including the rise of obesity and changes in national agricultu

re
Learn more about Dixon's work and her approach to teaching in the Q&A below. 
What inspired you to write this book?
Corporations have grown so large, especially in terms of revenue and geographic reach. A handful of transnational corporations earn more revenue than most country governments. As a sociologist, I ask, "Does corporate power matter? Should we care? And if so, why?"
Surprisingly little has been written about corporations in agriculture and food systems around the world, especially in a country like Egypt. Given that, I was hoping to provide new data and perspectives on a topic about which little has been written. 
Describe your research process and what kept you engaged in the work.
This book was born out of a 15-year research process! I was a doctoral student in the Department of Development Sociology at Cornell University. I first arrived in Egypt in January 2008, which coincidentally was the height of the 2008 world food price hike. I then stayed in Egypt to research agri-food system changes until 2012. After completing my dissertation and graduating, I published journal articles, but I knew that what I had to say could only be captured in a book.
Describe a moment that reaffirmed your passion for this area of study.
A few years after the 2008 world food crisis, popular uprisings spread throughout North Africa and the Middle East. This moment of popular revolt became known as the Arab Spring.
I was in Egypt during the January 25, 2011 uprising, and I was following closely the uprisings throughout the region. During these protests, a common chant of protestors was, "Bread, freedom, social justice," or "'Aish, huriyya, adala igtimaiyya." Food was obviously important to the protests, and I wanted to be able to explain why and how. 
What do you hope readers take away from this book?
My book is for different types of readers — some who are interested in corporate power, others who study agriculture and/or food, still others who want to read about modern Egypt, and more. 
Given this wide audience, I imagine that there will be any number of takeaways, even by chapter. For instance, in one chapter, I defend the public policy of food subsidies. Readers who are interested in food security, or this policy in particular, will take away my position on this important public policy.
How do you connect your research outside of the classroom to your courses?
I address questions about corporate power in all of my sociology courses. What is social power? How is it exercised? In my World Cultures course, we address changes in agrarian (land-based, agricultural) communities in this era of globalization. I focus on these changes in Egypt in my book, and they are characteristic of what we think of as globalization.
Last fall, I received a fellowship based on the part of my book research that addresses industrial poultry in Egypt. For the fellowship, one of our department's graduating seniors had the opportunity to work part-time as my research assistant. This student helped me organize a campus event to raise awareness about the issues associated with the growth of industrial poultry around the world and in middle-income countries in particular. I was glad to have the assistance and for our student to learn how to market and organize a community event!
What do you like about teaching at Point Park?
I appreciate the diversity of students in the classroom. I have students at every level of study, in nearly every field of study, of many backgrounds, interests and identities. This diversity also has its challenges in a learning environment, but I like challenges!
Read more about the Department of Literature, Culture and Society:
More About: interdisciplinary studies, global cultural studies, history, School of Arts and Sciences, success story, social justice studies, faculty research, faculty, liberal studies, political science