more news
Best-Selling Author Addresses Poverty Issues at Global Cultural Studies Event
Tuesday, November 20, 2012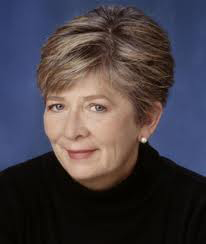 More than 200 students, faculty, staff and community members packed into the George Rowland White Theater to hear political activist and best-selling author Barbara Ehrenreich, Ph.D., speak at the Fifth Annual "An Evening With…" Global Cultural Studies Public Speakers' Series.
Ehrenreich's presentation on Nov. 14 at Point Park focused on the topic of poverty and the class stereotypes that affect poor people.

"I get really upset when I hear anyone speak disrespectfully about people in poverty. We tend to have a society that persecutes the poor," said Ehrenreich. "Poverty is simply a shortage of money caused by a lack of adequate pay in the work force."
In her presentation, Ehrenreich spoke about how as a journalist she went undercover to experience life in the minimum wage world as a waitress, hotel maid, house cleaner, nursing-home aide, and Wal-Mart salesperson. This became the inspiration for her book Nickel and Dimed: On (Not) Getting By in America. Through these experiences, Ehrenreich learned that "every job takes intelligence, skill and concentration and deserves our complete respect."
"Dr. Ehrenreich was bold and broke the traditional rules of journalism by actually living the life of a minimum wage worker. After hearing about her experiences, I respect her even more and believe in what she has to say," remarked Kelly Cline, a senior double majoring in global cultural studies and photojournalism.
Shaquela Myrick, a senior advertising and public relations major, admires Ehrenreich for her "great courage and determination." "I'm happy and proud that Point Park provides a platform for these types of discussions," said Myrick.
An advocate for health care, peace, women's rights, and economic justice, Ehrenreich is the author of 21 books, including best-sellers Nickel and Dimed: On (Not) Getting By in America (2001) and Bright-Sided: How Positive Thinking Is Undermining America (2010). She is also a frequent contributor to the New York Times, Harpers, The Progressive and Time magazine, and has appeared on Oprah, The Daily Show, The Colbert Report and The Joy Behar Show.
"I thought the event was a success. The composition of the audience proves that we performed a good public service and from the people who spoke to me - strangers - it was clear that the name of Point Park University is now also being associated with intellectual and social concerns," remarked Channa Newman, Ph.D., professor of French and cultural studies, director of the global cultural studies program, and coordinator of modern languages for the humanities. "Dr. Ehrenreich's impressions of Point Park were also positive," added Newman.
According to Ehrenreich, there are proactive things that can be done to combat poverty such as offering affordable housing, raising the minimum wage, making serious investments in college education and cutting executive compensation at the top.
"The first step toward making changes is to become informed. And that's what the global cultural studies major at Point Park is trying to do," said Cline.
Media Coverage of Barbara Ehrenreich's Visit to Point Park
Pittsburgh Post-Gazette
"Patricia Sheridan's Breakfast With...Barbara Ehrenreich"

Nov. 11-17: Cultural events around town
Pittsburgh City Paper
"Nickel and Dimed author Barbara Ehrenreich talks with CP, Activist to speak at Point Park University"
More About: Department of Humanities and Human Sciences, global cultural studies, student workshop