more news
Bestselling Novelist Stewart O'Nan to Lead Master Class at Point Park
Saturday, February 28, 2015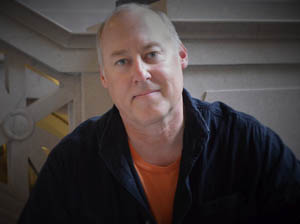 Stewart O'Nan is the latest award-winning author to be a part of the Point Park University Writers' Series. He will teach a master class exclusively for Point Park students March 11, 2015, and then will lead a public reading at 6 p.m. in Lawrence Hall 200.

O'Nan is the author of 15 novels including his latest book released in January, West of Sunset, which is about the last three years of F. Scott Fitzgerald's life.
Other novels by O'Nan include The Odds; Emily, Alone; A Prayer for the Dying and Snow Angels, as well as several works of nonfiction, including, with Stephen King, the bestselling Faithful.
O'Nan's novel, Last Night at the Lobster, was a national bestseller and finalist for the Los Angeles Times Book Prize. He was born and raised in Pittsburgh where he lives with his family.

The Point Park University Writers' Series presents public lectures and readings throughout the academic year. Previous guest speakers have included poets Marcus Wicker, Karyna McGlynn, Eduardo Corral, Sandra Beasley and Mary Biddinger and authors Ivan Rodden, Brigid Pasulka, David McGlynn and Charles Blackstone.
Learn More
For more information about this upcoming Writers' Series event, contact Karen Dwyer, Ph.D., assistant professor of English, at kdwyer@pointpark.edu or 412-392-8188.
More About: Point Park Writers Series, master class, Department of Humanities and Human Sciences, creative writing, English