more news
Biology Professor's Research on Hyperlipidemia Onset in Multiple Sclerosis Patients Featured in Neurology Advisor Publication
Tuesday, June 2, 2020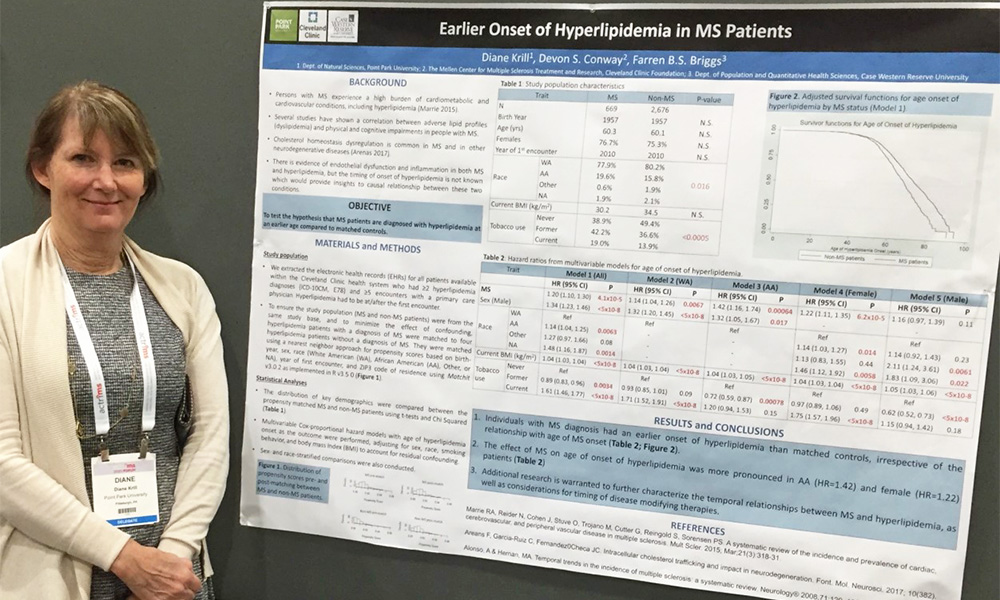 For her research findings on hyperlipidemia onset occurring earlier in patients with multiple sclerosis, Diane Krill, Ph.D., professor of biological sciences at Point Park University, was featured as a top three breaking news highlight in the online health care publication, Neurology Advisor.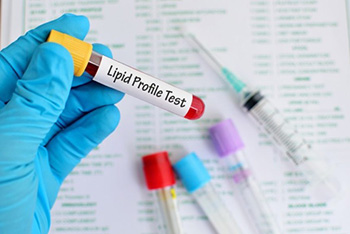 Through her research, Krill found that patients with multiple sclerosis — especially women and black patients — were at a 20 percent increased risk for hyperlipidemia onset in time-to-event analyses.
In this longitudinal study, Krill and her colleagues used electronic health records from the Cleveland Clinic to evaluate data of patients with hyperlipidemia who had five or more visits with a primary care physician.
Patients with multiple sclerosis were matched with controls by age, sex and race at a ratio of one to four. The primary outcome was age of hyperlipidemia onset. After matching, the study included 668 patients with multiple sclerosis and 2,672 control individuals.
"Additional research will be needed to characterize underlying mechanisms that put these patients at risk," Krill advised.
Krill presented her study results in February at the Americas Committee for Treatment and Research in Multiple Sclerosis 2020 Forum in West Palm Beach, Fla.
At Point Park University, Krill teaches classes in Drug Discovery & Development, Public Health, Molecular Biology and Biochemistry, among others.
More About: faculty research, School of Arts and Sciences, biology, natural sciences, faculty, faculty presentation