more news
Confluence Psychology Alliance to Host "Secret Agent L" on Feb. 24
Friday, February 17, 2012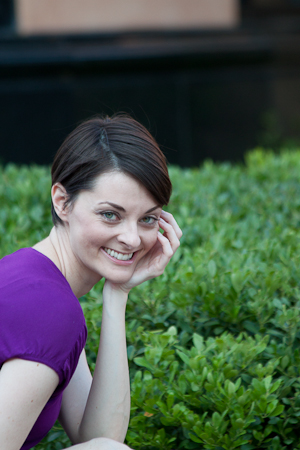 Photo by Rob de la Cretaz

As part of their community service lecture series, Point Park University's Confluence Psychology Alliance student group will host Secret Agent L on Fri., Feb. 24 at 6 p.m. in the University Center, library room 212.
Secret Agent L, whose real name is Laura Miller, goes all over Pittsburgh leaving "little acts of kindness and day-brightening for an unsuspecting person to find." Miller's SAL Project began in July 2009 as a way to pay tribute to a friend. The project has blossomed into an international phenomenon of anonymous acts of kindness, with more than 1,800 "affiliated agents" participating from all over the world including Japan, Germany, Canada, Denmark, the Netherlands, and Australia.
"This project is the greatest honor of my life," remarked Miller. "Every mission touches my heart, whether it's one I complete or one my affiliated agents complete. I feel so incredibly blessed to be a part of this international kindness movement. I truly believe this is my life's work."
Miller works for Duquesne University and does professional modeling and acting. She is also actively involved in promoting mental health awareness and is a board member of the National Alliance on Mental Illness of Southwestern Pennsylvania.
The Feb. 24 event is free to attend and open to students, faculty, staff and the general public. For more information, visit the Confluence Psychology Alliance Facebook page or contact Ashley Bobak, chair, or Robert McInerney, Ph.D., assistant professor of psychology.