more news
CSI Summer Camp Has High School Students Investigating Careers in the Crime Lab
Thursday, July 24, 2014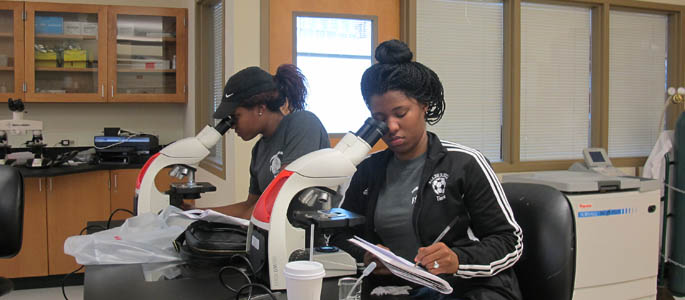 "Evidence doesn't lie, people do."
This was the theme of Point Park University's annual CSI camp, in which high school students interested in the forensic science field came to campus July 15-18 to learn about what it's like to have a career in the crime lab.
The camp featured a mixture of lectures, blood splatter and fingerprint analysis, trace evidence hair and fiber labs and hands-on investigative work performed right on campus in Point Park's crime scene investigation house.
New this year, the camp expanded from three to four days to include practice media interviews and a mock trial along with lectures from Professors Trudy Avery, J.D., and Gregory Rogers, J.D., on the criminal justice and intelligence fields.
"Many students interested in forensic science also want to know about criminal justice and intelligence so we decided to talk to the students about the variety of career opportunities available within all three fields," explained Edward Strimlan, M.D., assistant professor and coordinator of the forensic science program at Point Park.
"This was a fine group of very motivated high school students who show great promise for the future of forensic science, intelligence and criminal justice," added Strimlan.
In addition, a writer from STEM JOBS magazine came to campus to interview the students and faculty. STEM JOBS magazine is a national digital and print publication that encourages high school and college students, especially women and minorities, to pursue science, technology, engineering and math education and careers.

The feature story will run in the magazine's fall issue.
The camp concluded with a video presentation of a full body autopsy, a game of "Forensic Jeopardy" and an awards ceremony in which parents were invited to attend.
Tell us about your week at Point Park's CSI camp.
Pictured in Point Park's crime scene investigation house, the following high school students volunteered to talk about their favorite parts of the CSI camp, along with their career goals. Below are their responses.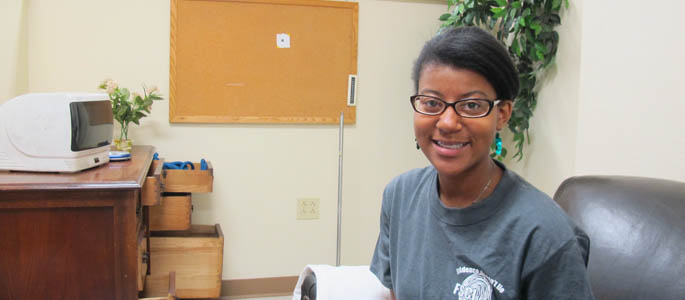 Brittany Boyd, Pittsburgh Creative and Performing Arts School
"I loved the mock trial with Professor Avery. That experience made me definitely decide I'd like to go to law school. I plan to stay in Pittsburgh and am considering Point Park's criminal justice program for undergraduate."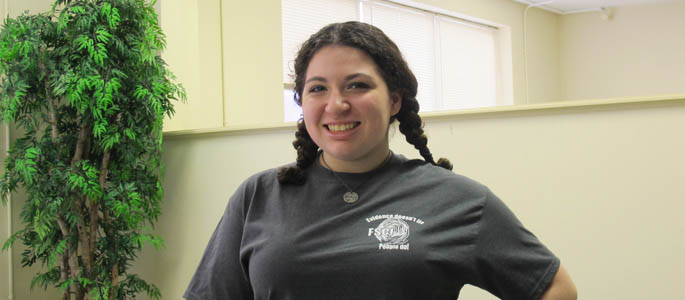 Ariel Richter, Sewickley Academy, Sewickley, Pa.
"I've always wanted to go into the forensic science field. I'm thinking about coming to Point Park so this camp gave me an overview of what the program would be like. I would love to eventually end up in London and work as a forensic investigator at Scotland Yard."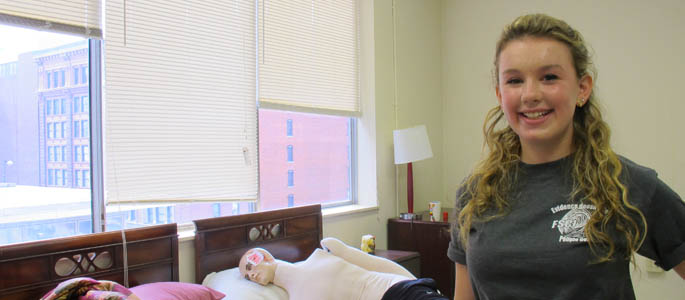 Grace Shapiro, Bishop McDevitt High School, Wyncote, Pa.
"We learned a lot about fingerprinting and the important steps to take when investigating a crime scene. I really want to work for the CIA someday. I chose to come to this camp to gain background in the forensic science field."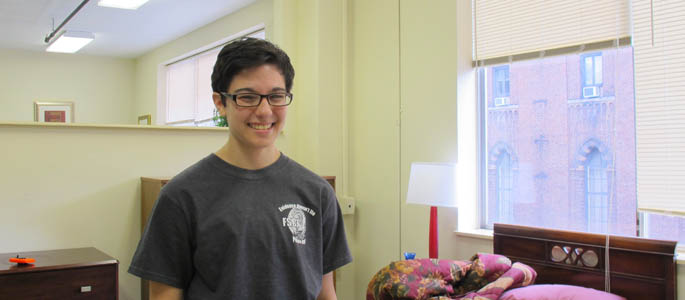 Rhys Sirna, Centreville High School, Centreville, Mich.
"I really loved the lab work and enjoyed doing the burn tests and blood splatter analysis. I'm very interested in forensic science and would like to work in the FBI's crime lab."
More About: high school programs, STEM students, CSI house, forensic science