more news
Environmental Science Professor Presents at 2013 Susquehanna Water Science Forum
Monday, October 21, 2013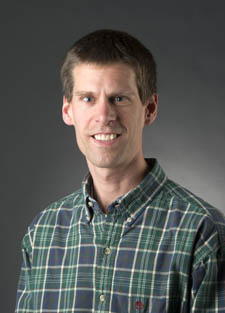 Matthew Opdyke, Ph.D., associate professor of environmental science at Point Park University, recently gave a research presentation on the "Conservation Assessment on Fishing Creek in Columbia and Sullivan Counties," at the 2013 Susquehanna River Basin Commission Water Science Forum.
Government, university and private business water quality scientists attended the forum to discuss the health of the Susquehanna River Basin and the future management of its streams.
"My presentation was on the research I've done on the Fishing Creek Watershed and how I've been working with the community to assess water quality and the biological status of trout and aquatic insects," explained Opdyke. "The project is in its third year of assessment and has been an important component for managing that region of the Susquehanna River Basin."
More About: faculty, natural sciences, faculty presentation, biology, M.S. in environmental studies