more news
Faculty Profile: Janice Glunk, Student Teaching Supervisor
Monday, October 17, 2011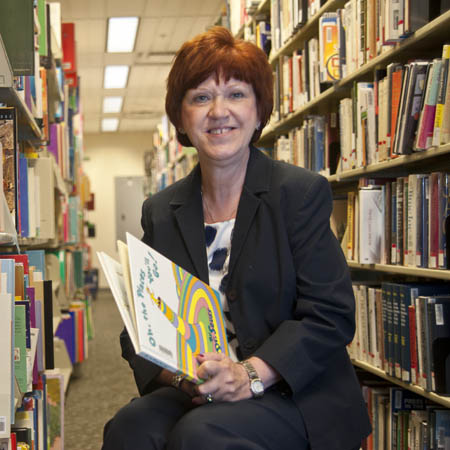 Prior to joining Point Park as a full-time faculty member, Janice Glunk, Ed.D., assistant professor of education and field supervisor of student teaching, was the superintendent at Steel Valley School District. Before that, she served in various education roles including teacher, director of curriculum and instruction and coordinator of literacy and federal programs. As coordinator, Glunk developed the first school-wide Title I programs in Western Pa.

Glunk earned a Bachelor of Science, a Master of Science and a reading supervisor certificate from Duquesne University. Her doctoral degree in education is from the University of Pittsburgh.
Who inspired you to pursue the field of education?
My third grade teacher was my first inspiration. I admired the way she taught and made kids feel special. Also, as a child I can remember lining up my dolls every summer and pretending to be their teacher.
Why did you choose to teach at Point Park?
I always wanted to teach in higher education and Point Park came recommended to me by a former boss. I'm glad to be here. I really enjoy my colleagues and students.
What classes do you currently teach?
The University Experience
Music and Art in Teaching
Methods of Science and Health
Literacy and Learning in the Secondary School
What are your key responsibilities as Point Park's student teaching supervisor?
My job is to capitalize on students' strengths and help them to be successful. I go out to schools and observe the student teachers in their schools and offer suggestions for improvement. I guide students through the student teaching process and help them work with their cooperating teachers. Point Park has a reputation for producing well-prepared teachers. The teachers I talk to while I am supervising are always impressed with Point Park's education students and are continually requesting them over students at other universities.
What hands-on projects do you offer in your classes?
My students create lesson plans that they then teach to their colleagues in the classroom. Also, in my "Literacy and Learning in the Secondary School" course, students choose a teacher in their content area to observe. They then go out to that teacher's high school and analyze his or her teaching techniques and strategies. In addition, I have guest speakers who work in variety of areas including art, music, learning, literacy and technology come into the classroom and talk to my students.
In what ways can students be proactive about the changing landscape of education?
I talk about this in all of my classes. It's important for students to do their own research on the changes in the field and belong to professional organizations like Future Teachers of America to stay up on current trends in education. I also tell my students to get to know the principal at the school where they are student teaching and to get involved in parent nights and after school activities.