more news
Faculty Profile: Sharna Olfman, Ph.D., Psychologist and Professor of Psychology
Monday, August 10, 2015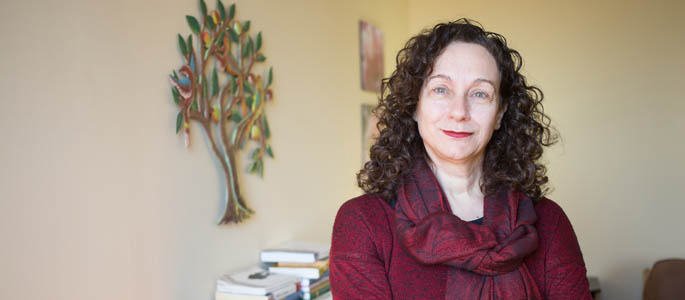 Sharna Olfman, Ph.D., is a professor of developmental psychology at Point Park University and a psychologist in private practice. She has written and lectured widely on the subjects of children's mental health and parenting. Olfman earned her Ph.D. in psychology from Concordia University and has been teaching at Point Park for 22 years.
How did you become interested in children's mental health?
Parenting in a culture that doesn't always support children's developmental needs certainly heightened my interest in, and advocacy on behalf of, children. My book series Childhood in America for Praeger Publishers offers me a platform to research and write about child psychology. I'm fortunate in that I get to meet and work with scholars, activists and clinicians who are leaders in the field of children's mental health, and I bring this experience into the classroom.
What are your key areas of research?
I'm interested in identifying environments that best support children's psychological and neurological development; for example, optimal parenting practices and educational settings. I have explored the importance of creative play in natural settings and the impact of screen technologies on children's mental health, and I've written extensively about the overuse and abuse of psychiatric drugs in treating children. When we create environments that are not ideal for children, rather than changing the environment, we often medicate them to conform.
How do you incorporate your research work and career experience into the classes you teach?
In the early 2000s I was invited to develop the Childhood In America book series by Praeger Publishers, and I have since published several edited books on the subject of children's mental. I collaborate very closely with the contributors to my books and so I'm able to bring the very latest research into my classrooms. Most of our psychology majors want to work in the mental health field. Because I have an active practice, I'm able to speak with authority about the the nature of the profession.
What classes are you teaching?
I'm currently teaching classes in introductory psychology, developmental psychology and clinical psychology.
What do you like best about teaching at Point Park?
I enjoy working with students from diverse backgrounds. I find it energizing to have conversation with students in dance, theatre and education in addition to our psychology majors who are open to fresh perspectives. I also enjoy the creative freedom to teach, write and travel to conferences.
What advice do you have for our psychology majors?
I encourage our psychology majors who want to be therapists to be aware of the many roads that they can take after they graduate. They can investigate Psy.D. and Ph.D. programs as well as programs in social work and counseling.
---
Olfman's interview was in collaboration with The Point, a magazine for alumni and friends of Point Park University. Read the feature story, "Dr. Sharna Olfman Explores Better Mental Health Treatment for Kids," which ran in the Spring 2015 issue of The Point.
More About: child psychology, faculty, Department of Humanities and Human Sciences, research, psychology