more news
Green Teacher Magazine Publishes Article by Professor of Environmental Science
Friday, May 25, 2012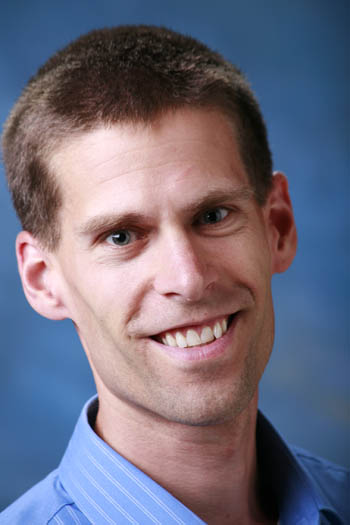 The spring 2012 issue of Green Teacher magazine featured an article by Matthew Opdyke, Ph.D., associate professor of environmental science at Point Park University, titled "The Power of Cladistics." In the article, Opdyke discussed how cladistics, a method of classifying species of organisms, can serve as a visual teaching tool to demonstrate evolutionary relationships between different organisms.
Opdyke teaches courses in biological evolution, botany, ecology, natural sciences and environmental policy. Since 2008, he has received three research grants to study lichen ecology, wetland restoration and coldwater fish conservation. Several Point Park University students have actively participated in the studies, presenting at conferences and co-authoring publications.

His most recent research in coldwater fish conservation is supported by the Coldwater Heritage Partnership, which brings together students and community organizations to study and develop a conservation plan to protect trout in Columbia and Sullivan Counties in central Pennsylvania. Additional information on Opdyke's research can be found at: http://www.opdyke-environlab.com/.
More About: M.S. in environmental studies, natural sciences, faculty