more news
Latest Research in Children's Mental Health is Focus of Book, Film Event
Tuesday, March 3, 2015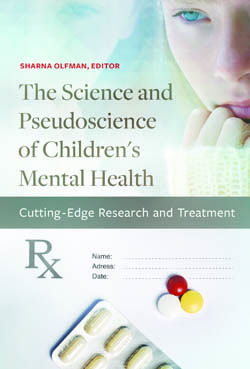 "Informative and provocative! This book should
be required reading for anyone concerned with
children's mental health." - Irving Kirsch,
author and lecturer at Harvard Medical School
The latest research and treatment in children's mental health will be the main topic of Point Park University's book launch and film screening event April 10 in JVH Auditorium with Sharna Olfman, Ph.D., professor of psychology at Point Park University, and Kevin P. Miller, international award-winning writer, producer and director.
Event Schedule
8:30 to 9 p.m.: Question and answer session with Olfman and Miller
9 to 10 p.m.: Reception with refreshments; book and DVD signing
According to Olfman, over the past two decades there has been a "meteoric rise" in the number of children - now estimated to be one in six - diagnosed and treated for a range of psychological issues including mood and anxiety disorders, ADHD, learning challenges, autism spectrum disorders and post-concussion syndrome.
"The Science and Pseudoscience of Children's Mental Health offers the latest science and fresh perspectives on the cause and treatment of children's psychological disturbances," remarked Olfman.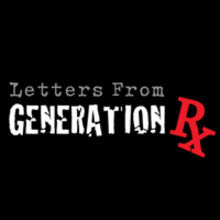 "Generation Rx is a powerful and often chilling
eye-opener. Many of the stories stayed with me
weeks after viewing, and continue to haunt me
now. - Paul Haggis, screenwriter and two-time
Academy Award® winner


In addition to being a professor of developmental psychology and psychologist in private practice, Olfman is the editor of the Childhood In America book series for Praeger Publishers. Her books include Drugging Our Children: How Profiteers are Pushing Antipsychotics on Our Youngest and What We Can Do to Stop It (with Brent Dean Robbins, Ph.D., 2012), The Sexualization of Childhood (2008), Bipolar Children (2007), No Child Left Different (2006), Child Honoring (with Raffi Cavoukian, 2006), Childhood Lost (2005) and All Work and No Play (2003).
Miller's films Let Truth Be the Bias, The Promised Land, Generation Rx and more have won him numerous international film and television awards. He helped raise $1 million for the homeless in one city alone with his international award-winning and Emmy-nominated film, The Promised Land. His latest film, Letters from Generation Rx, combines stories of parents, teens and educators with the latest mental health research, science and perspectives.
More Information and Registration
The April 10 event is open to Point Park students, faculty, staff and alumni as well as the general public.
Register online here to reserve your spot at the event.
More About: faculty, psychology, Department of Humanities and Human Sciences