more news
Physics Professor Lectures on Benefits of Universe's Shortcomings
Tuesday, October 20, 2015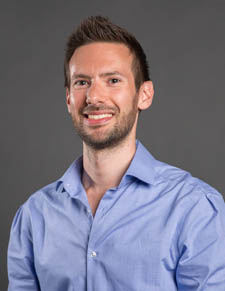 Brendan Mullan, Ph.D., assistant professor of physics at Point Park University, presented "Everything in the Universe is Terrible: Here's Why That's Awesome," at the Allegheny Observatory Oct. 16.
Mullan gave an astronomy-focused public lecture about the universe's bitter shortcomings and how they are paradoxically its greatest strengths. He also discussed why the most disappointing realities of the cosmos are actually crucial to people's existence.
Named a National Geographic Emerging Explorer in 2013, Mullan is an internationally respected astrophysicist, science communicator and education program developer and director.
Mullan is universally recognized for his distinctive public savvy, enthusiasm, sense of humor and passion for creative science communication. He has broad experience and accumulated skills in teaching and outreach for audiences of all ages and interests, combined with the unique perspective of a trained professional scientist and educational program manager.
Learn More
Learn about the majors offered through Point Park's Department of Natural Sciences and Engineering Technology and meet the faculty.
More About: natural sciences, research, engineering technology, faculty presentation, faculty