more news
Point Park Professor Awarded at Association for Women in Psychology Conference
Tuesday, March 10, 2020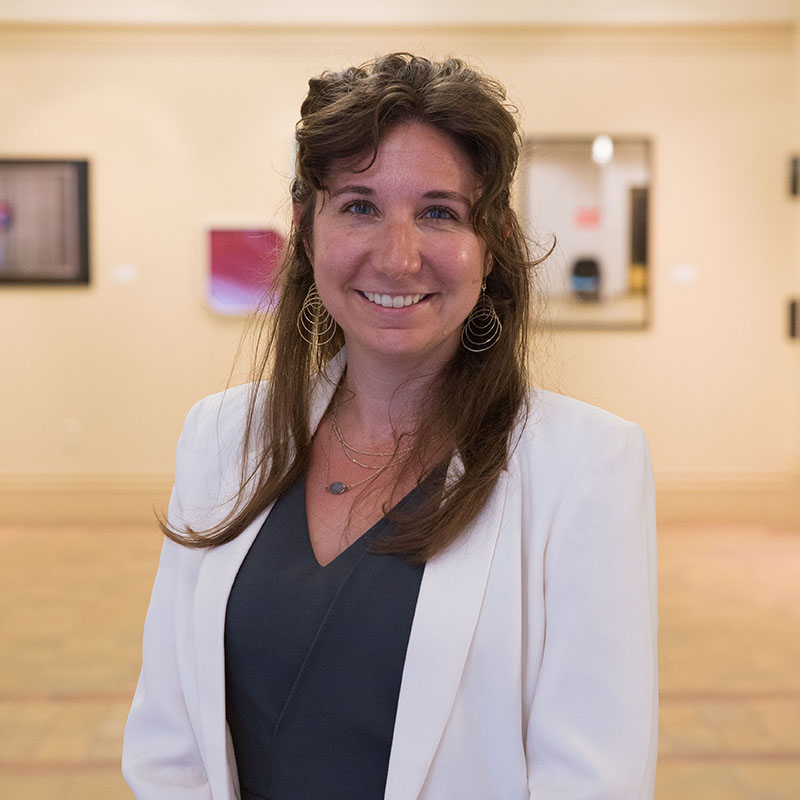 Britney Brinkman, Ph.D., associate professor of psychology and placement coordinator for the Psy.D. in clinical psychology program at Point Park University, was honored with the Christine Ladd-Franklin Award at the 2020 Association for Women in Psychology Conference. 
According to the Association for Women in Psychology, the award is named in honor of the late Christine Ladd-Franklin, "an early scientist whose career provided a painful example of the way institutional sexism operated to exclude women from careers in psychology and the sciences." 
The Christine Ladd-Franklin Award is presented annually by the AWP Implementation Collective to a member who has made significant and extensive contributions to the AWP.
"I am so honored to receive the Christine Ladd-Franklin Award from the Association for Women in Psychology. AWP is an incredible organization that has been crucial to my development as a feminist psychologist. I am grateful to all of my colleagues at AWP — my mentors, friends and students. It has been a pleasure to contribute to such a vibrant organization," Brinkman said.
At Point Park, Brinkman is director of the University's Social Justice Psychology Research Team and was recently published in USA Today for her editorial, "When officers bring danger, not safety, to school campuses."
More About: School of Arts and Sciences, faculty, psychology, Psy.D. in clinical psychology