more news
Point Park started alum on path to career in academics
Friday, April 23, 2010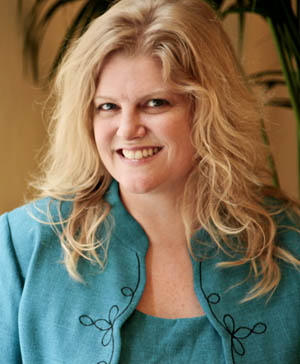 Amanda Lynch Morris believes Point Park's professors paved the way for her academic career to progress from the bachelor's degree in English she earned here to the Ph.D. in composition/rhetoric she's pursuing at Auburn University -- and now to the faculty position she has just accepted at Kutztown University.
Morris, who attended Point Park as a nontraditional student taking weekend and night classes, currently teaches traditional freshmen composition and world literature at Auburn. She expects to finish her doctoral degree there this summer.
She tells her Auburn students she wants to be just like her professors back at Point Park, where the learning environment suited her well.
"I would not have thrived at a huge, four-year research school. There were schedules at Point Park, but the professors and the small class size provided one-on-one attention," said Morris, 39. "At Point Park, you are not a number, but a name. The professor really cares about what you learn. I knew I wanted to teach."
Starting in August, Morris will do exactly that as a tenure-track assistant professor of multiethnic rhetorics at Kutztown, located near Allentown, Pa.
Morris paid a visit back to Point Park in April to give a lecture on one aspect of her doctoral work, Native-American stand-up comedy.
For her talk, Morris explored how people use language to construct identity and carve space for their voices, ideas and presence in certain communities. She introduced her new term, story(ality), and traced Native American rhetorical history into the 21st century, citing examples of Native American stand-up comedians - Howie Miller, the Powwow Comedy Jam team, and Charlie Hill.
For Morris, the journey toward an academic career was unconventional.
While a Point Park student, Morris worked full time at WAMO AM/FM in Pittsburgh as continuity director, writing radio commercials. She was a media buyer for Pittsburgh advertising agencies, and had an advertising, copy writing and medical writing freelance business. She wrote for local, regional and national businesses, organizations and publications. She also wrote a column for the Pittsburgh Post-Gazette, and for Web sites.
Related links
Point Park's English program
Department of Humanities and Human Sciences
Admissions information on part-time and accelerated programs
She graduated magma cum laude in 1997, then earned a master's degree in English, with a focus on American literature, from Indiana University of Pennsylvania in 2006. She continued to the doctoral program at Auburn and focused her work on Native American writings. Her new faculty position at Kutztown means she has reached her goal of a career in academia.
Prof. Helen Fallon, a School of Communication faculty member and director of the Point Park Honors Program, knew Morris and her mother, Audrey Lynch, as students.
"I'm very proud of Amanda. She's gone on to a Ph.D. program, which is marvelous. She's a very bright woman who put this much time in academia," Fallon said. "It's nice to share with the students her passion for Native American rhetoric and her studies. It shows that someone who sat in the same seat as our students can do it."
For Morris' visit back to campus, Fallon coordinated with Assistant Prof. Robert McInerney. He created and advises the Confluence Psychology Alliance, a student group that seeks out passionate intellectual activities and sponsors many lectures.
"We were especially happy to support an interdisciplinary lecture and were also privileged to co-sponsor the event with the Honors Program," said McInerney. "The icing on the cake, so to speak, was that Amanda is an alumna."
Photo by Andrew Weier, senior photojournalism major