more news
Point Park to Host CSI Summer Camp for High School Students
Monday, April 18, 2011

High school students will be able to gain hands-on experience in the field of forensic science by investigating a mock crime scene from start to finish at Point Park University's CSI summer camp scheduled for July 19-21, 2011.

Edward Strimlan, M.D., visiting professor/coordinator of the forensic science program at Point Park and former chief forensic investigator for Allegheny County, will lead students in a mock crime scene investigation from start to finish. Point Park's CSI summer camp will be held each day from 9 a.m. to 4 p.m. and will include the following: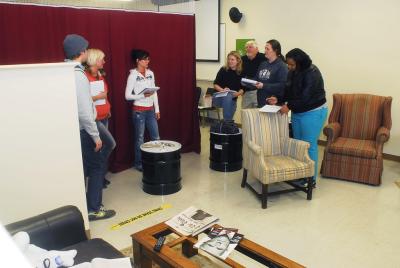 Crime scene investigation lecture
Crime scene house processing and evidence lab
Hair analysis lab
Impression evidence lab
Finger print lecture by Officer Blasé Kraeer of the Pittsburgh Police Crime Unit
Finger print lab
"Forensic Jeopardy"
Certificate presentations and more!
The total cost for the three day camp is $75 and includes lunch, a t-shirt and supplies. A $25 non-refundable deposit is due by May 30, 2011.
For questions and more information, call Edward Strimlan, M.D., at 412-392-4756 or email estrimlan@pointpark.edu.