more news
Point Park Writers' Series welcomes Sandra Beasley March 27
Thursday, March 22, 2012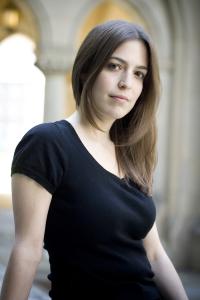 The Point Park Writers' Series welcomes poet and nonfiction writer Sandra Beasley to campus on Tues., March 27.
The public is invited to hear Beasley read from a selection of her works. The free event starts at 7 p.m. in the ballroom of Lawrence Hall, located at Wood Street and the Boulevard of the Allies in Downtown Pittsburgh.
Beasley is the author of I Was the Jukebox, winner the Barnard Women Poets Prize, and Theories of Falling, winner of the New Issues Poetry Prize. Her most recent book is a memoir, Don't Kill the Birthday Girl: Tales from an Allergic Life.
Honors for Beasley's work include her selection for the 2010 Best American Poetry, a University of Mississippi Summer Poet in Residence position, a DCCAH Individual Artist Fellowship, the Friends of Literature Prize from the Poetry Foundation, and the Maureen Egen Exchange Award from Poets & Writers.
Beasley is based in Washington, D.C. Her prose has appeared in the Washington Post Magazine.
The poet and writer will discuss her works and the creative process in a master class exclusively for Point Park University students earlier in the day on March 27.
Learn More
The Point Park Writers' Series presents public lectures and readings throughout the academic year. For information about the series, contact Sarah Perrier, assistant professor of English.
Learn about Point Park University's English/Creative Writing program.