more news
Professor Charles Fox to Present Workshop at Wichita State University
Friday, June 17, 2011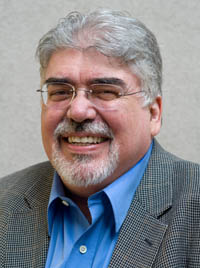 Charles Fox, O.D., Ph.D., professor of psychology at Point Park University's School of Arts and Sciences, will present a lecture and workshop on "Vision Care for the Primary Care Provider" to the Wichita State University School of Nursing on July 6.

Professor Fox is a visual neuroscientist and clinical optometrist. His career has integrated teaching, clinical care, basic science research and ethics education as well as community development and administration for organizations such as NASA, Columbia University, Washington University, and the states of New York, Maryland, Missouri, and Kansas.
In addition, Fox's work has been recognized by the Journal of Allied Health through the J. Warren Perry Distinguished Author Award (2008), Kansas Health Ethics through the Organizational Award of Honor (2007), the Medical Book Publishers Association through an Honorable Mention, Best New Book (1993), and the Veterans Administration Medical Center, West Haven, Conn. through the Outstanding MeritCitation (1992), among others.