more news
Professor co-authors letter about America's mental health manual
Monday, December 12, 2011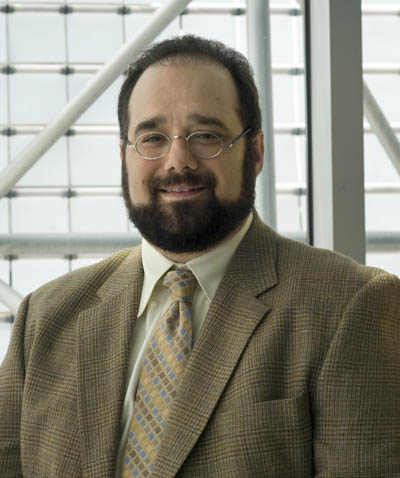 Associate Professor Brent Robbins, Ph.D., co-authored a national letter by the Society for Humanistic Psychology that has brought thousands into the public debate about revisions to the "bible" of American psychiatry.
The debate will continue into 2012 in Pittsburgh, when the professional association holds its national conference at Point Park University.
This fall the American Psychological Association proposed revisions to the Diagnostic and Statistical Manual of Mental Disorders, or the DSM, a manual used widely by doctors, insurance companies and the public. This is only the fifth set of revisions undertaken in 60 years.
The Society for Humanistic Psychology and its leaders, including board member Robbins, say proposed changes go too far to broaden the definitions of mental health disorders, and therefore put vulnerable populations at risk. The open letter outlines how lowering the threshold for mental health diagnosis threatens children, adolescents and the elderly. The risk, says the Society and Robbins, is that an increasing number of individuals could be labeled as having mental health disorders, and possibly given powerful psychiatric drugs, for behaviors that are within normal ranges.
In a recent article about the debate in the San Francisco Chronicle, Robbins notes that under the new guidelines, certain responses to grief could be labeled as pathological disorders, instead of being recognized as being normal human experiences. Grief is one of Robbins' research areas at Point Park University.
As part of a small team that authored the open letter and as a board member of the Society for Humanistic Psychology, Robbins is being called upon by national publications to articulate critics' concerns. He is currently helping to author a second letter to the American Psychiatric Association requesting that questionable DSM-5 proposals undergo independent external scientific review, among other topics.
Approximately 8,000 individuals and mental health professionals have signed a petition in support of the Society for Humanistic Psychology's first letter. Thirteen other American Psychological Association divisions have endorsed the petition.
"This truly is a serious social justice issue," says Robbins, echoing comments by the Society's president outlining concerns about the DSM-5. "Our current goal is to have 10,000 people view and sign the online petition."
The Society for Humanistic Psychology will address increased mental health diagnoses and treatment and other topics at its 5th annual conference hosted by Point Park University March 29 through April 1, 2012. Robbins and Robert G. McInerney, Ph.D., assistant professor of psychology, are chairpersons.
More About: psychology, faculty research, School of Arts and Sciences, faculty