more news
Professor Presents to Science Teachers, Featured in National Geographic Videos
Monday, December 5, 2016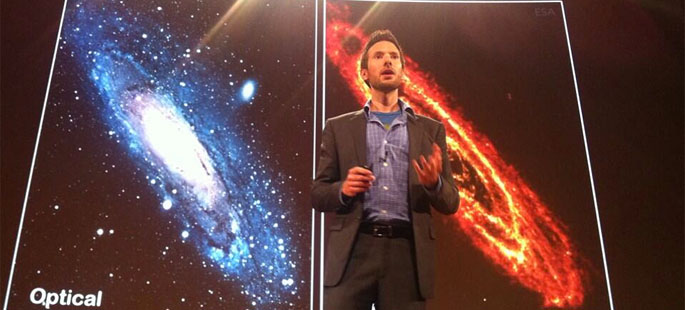 Brendan Mullan, Ph.D., Point Park University assistant professor of physics, presented on the topic "Change and the Cosmos" Dec. 3 at the Tennessee Science Teachers Association Conference in Murfreesboro, Tenn.
In his presentation, Mullan explained how change is inevitable and a fundamental part of the language of physics and the laws that govern the universe.
"It's not only a part of the underlying fabric of the cosmos, but it's an increasingly dominant factor in our lives," he said.
"Everywhere, from the evolution of the universe, to the climate of our planet, to how we manage our careers and lives, the pace of change is accelerating, and there's no going back."
Mullan concluded his lecture by discussing how Tennessee and other states can best support students to not only embrace change all around them, but also learn to thrive in it.
Additionally, National Geographic recently featured Mullan in the videos, "TIL: Why Mars' Ocean Disappeared" and "TIL: How to Transform Mars Into Our Second Home," which have resulted in more than 50,000 views on YouTube alone.

Mullan was named a National Geographic Emerging Explorer in 2013 and is an internationally respected astrophysicist, science communicator and education program developer and director.
Learn More
Mullan teaches various math and science courses in the Department of Natural Sciences and Engineering Technology at Point Park University.

Request information on our programs, schedule a campus visit or apply online.
More About: faculty presentation, faculty, natural sciences, School of Arts and Sciences, faculty research