more news
Professor Publishes Book on the Benefits of Horror in Children's Literature
Friday, July 15, 2016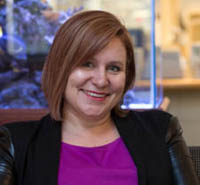 Jessica McCort, Ph.D., assistant professor of composition and rhetoric and coordinator of the writing intensive program at Point Park University, served as editor of the recently published book "Reading in the Dark: Horror in Children's Literature and Culture."
Published by the University Press of Mississippi, McCort's book explores the intersection between horror, popular culture and children's cultural productions including picture books, fairy tales, young adult literature, television and monster movies. The book also discusses the multitude of benefits horror texts can provide for young readers and viewers.
"My interest in working on this book, which is an edited collection on the subject of horror in children's and young adult literature and culture, was initially spurred by my oldest daughter's obsession with the film Coraline," McCort explained.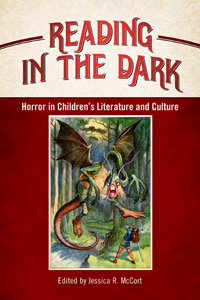 "I realized that her interest in the frightening and strange was something I shared, something I carried around with me from my childhood forward, and I wanted to dig deeper into the reasons why young people find the terrifying at once exhilarating and comforting," she said.
Learn More
Meet other faculty authors at Point Park University.

Explore the Department of Literary Arts at Point Park and learn about the University's English and Creative Writing/English undergraduate majors.
More About: faculty research, English, creative writing, Department of Literary Arts, faculty