more news
Professor to Give History on the Rise and Fall of 1890 Baseball Players' League
Monday, April 15, 2013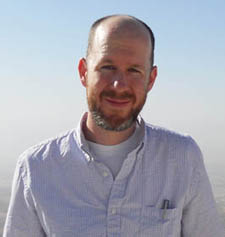 As the featured speaker for the Leonard Finkelhor Lecture this year, Robert Ross, Ph.D., assistant professor of global cultural studies, will tell the story of the simultaneous growth of professional baseball and the American Labor Movement in his presentation "The Men Who Do the Work: Baseball, Labor and the Rise and Fall of the 1890 Players' League."
The Finkelhor Lecture is part of the Sixth Annual Faculty Recognition Exhibition and will take place on Thursday, April 18, 2013 at 3 p.m. in the Lawrence Hall ballroom.
In his lecture, Ross will fuse sports history with labor history, explain general principals and problems of modern economics and provide new insights into the sports, arts and entertainment industries.
"This story focuses on the struggle between baseball's capitalists and its labor force. But just as importantly, it also reveals the conflicted relationship between the Players' League's on-field workers and the off-field workers who built their new ballparks," said Ross.
Ross is a geographer whose teaching and research interests center on the geographies of capitalism. His areas of specialty include the Middle East and North America. Prior to teaching at Point Park, Ross served as a visiting assistant professor at the American University of Beirut and as a part-time instructor at Syracuse University and West Chester University of Pennsylvania.
The Finkelhor Lecture is open to the public. For more information, contact academicaffairs@pointpark.edu.
More About: Department of Humanities and Human Sciences, faculty, global cultural studies, faculty presentation