more news
Students and Faculty from Point Park University to Lead "Chalk Out & Speak Out" Event in Market Square Focused on Street Harassment
Wednesday, March 29, 2023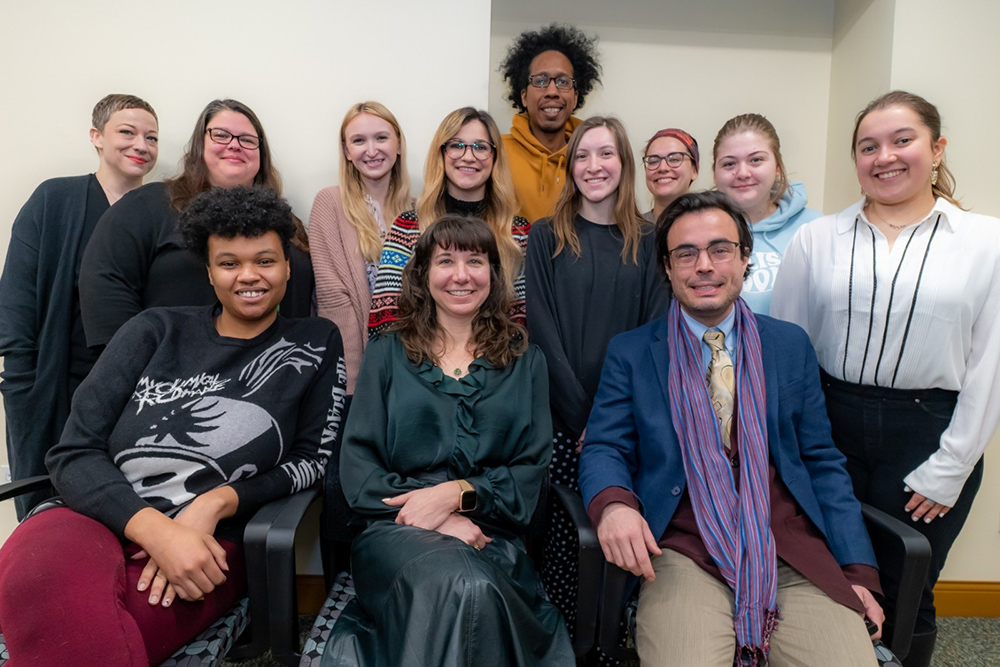 Point Park University students and faculty in the Department of Psychology are working with several Pittsburgh organizations to tackle the issue of street harassment. 
Point Park University students and faculty in the School of Arts & Sciences' Department of Psychology will partner with several Pittsburgh organizations to host a "Chalk Out & Speak Out" event in Downtown Pittsburgh's Market Square on Thursday, April 20, 4–7 p.m., to raise awareness of street harassment, how to eradicate it and guidance on what to do when experiencing catcalling or other forms of unwanted comments. 
End Street Harassment PGH is a research and creative advocacy project that is a collaboration of researchers and students from Point Park and community organizations including YOUniversal Education Services LLC and Virtual Homey LLC. At the project's "Chalk Out & Speak Out" event, participants will use chalk on sidewalks to relay unwanted comments they have experienced. The End Street Harassment PGH project is made possible through funding from the FISA Foundation. 
"As we emerge from the pandemic and street life is almost back to 'normal,' catcalling and other forms of unwanted verbal comments are on the upswing," said Britney G. Brinkman, Ph.D., associate professor of psychology and leader of the effort at Point Park. "'Chalk Out & Speak Out' is an effort to educate and empower people to put an end to unwanted street harassment."
The Stop Street Harassment project (SSH) defines gender-based street harassment as "unwanted comments, gestures, and actions forced on a stranger in a public place without their consent … directed at them because of their actual or perceived sex, gender, gender expression, or sexual orientation." Street harassment is one of the most prevalent forms of sexual violence in society, and it also includes racist, homophobic and transphobic comments and behaviors.
"We want Pittsburgh to be a community that is welcoming and inclusive for all, where everyone feels safe navigating in public spaces," Brinkman said. "That's what the 'Chalk Out & Speak Out' event is all about."
More About: Psy.D. in clinical psychology, School of Arts and Sciences, faculty, faculty research, M.A. in community psychology, child psychology, forensic psychology, Downtown Pittsburgh, psychology, Pittsburgh