more news
Students Explore True Forensic Science Work at High School CSI Camp
Friday, July 26, 2013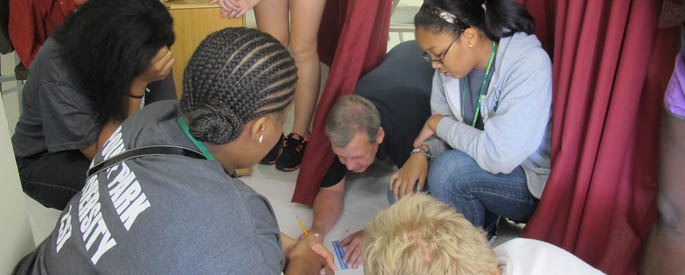 At Point Park University's annual CSI camp, high school students have the perfect opportunity to explore their interest in the forensic science field.
Students work in the crime scene house right on campus and learn from faculty and guest lecturers with years of real-world experience in forensic science.

Led by Edward Strimlan, M.D., assistant professor and coordinator of the forensic science program at Point Park, the three-day camp includes a variety of hands-on lab and mock crime scene work in the areas of hair, fiber, blood splatter and finger print analysis.

"This camp allows students to get a better understanding of true forensics, not the version that is shown on TV," remarked Strimlan.

Students also learned about ballistics and entomology from Blasé Kraeer, CSI detective for the Pittsburgh Bureau of Police while Price Robinson, forensic investigator for the Allegheny County Medical Examiner's Office, discussed autopsy work.

"I'm in love with forensic science and enjoyed investigating the crime scenes and doing the finger print analysis," said Keona Tucker from Quigley Catholic High School. "I plan to study forensic science in college."

Seneca Valley High School student Jared McAfee also plans to study forensic science in college. "I'm interested in forensic pathology," he said. "My favorite part of the camp was the autopsy video presentation."

Lindsay Wynn from Hampton High School came to Point Park's CSI camp because of her goal to become a police officer. "I wanted to learn more about what type of training in the field is needed. I really enjoyed Dr. Strimlan's slide show on forensic science and learning about all of his experience in the field."

To test the students' CSI knowledge gained over the three days, the camp concluded with a game of "Forensic Jeopardy."

Point Park's bachelor's degree program in forensic science prepares students for forensic laboratory careers working in areas such as trace, drugs, arson, toxicology, death investigations and DNA.
Student Comments on Social Media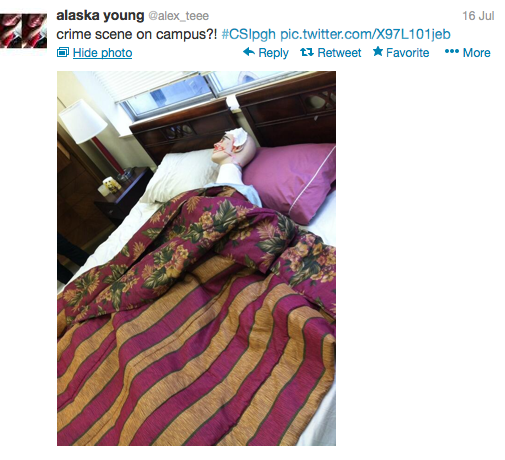 More About: high school programs, CSI house, forensic science