more news
Accounting Senior Spends Summer Interning for Schneider Downs
Monday, August 27, 2012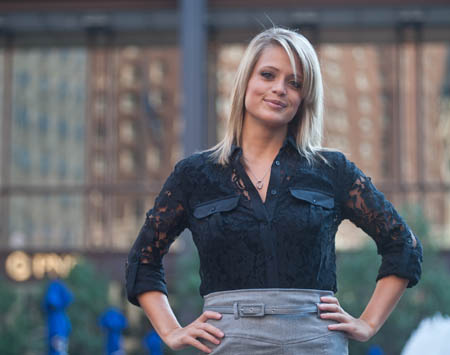 Meet Stephanie Jones
Major: Accounting
Internship: Internal Audit Intern at Schneider Downs
Expected graduation: Dec. 2012
College activities: Member of the Student Accounting Association
Hometown: Pittsburgh, Pa.
Hobbies/interests: Photography, traveling, working out, shopping, reading and trying new things
Who inspired you to pursue a degree in accounting?
My high school accounting teacher inspired me to get into accounting. She was able to make accounting fun and interesting while teaching us the fundamentals of the field. Her passion for accounting was a big motivation for me to continue in accounting.
How did you land your summer internship with Schneider Downs?
For the past three years or so, Schneider Downs has offered an internal audit internship position to a Point Park student. It was a spur of the moment decision when I decided to send my resume to Associate Professor Cheryl Clark. The next thing I knew, I had completed two interviews and received a call that I was the one that they had picked!
How would you describe Point Park's accounting professors?
Point Park's accounting professors are all very knowledgeable about the field. Each one is there to offer the field-related experience and intellect that they have gained throughout their own careers. The professors want nothing more than to see their students succeed, and they will do anything that they can to assist in the process.
In what ways do you think this summer internship will help you with your career goals?
My summer internship has allowed me to use the knowledge I have gained throughout my education, and it has made me even more excited to graduate and get started on my career. This opportunity gave me a better understanding of what type of accounting work I would like to be involved in, and the direction I'd like to take my career. My career goals now feel more attainable and I am eager to embark on the journey.


Video on Point Park University's accounting program:


More About: accounting, internships, Schneider Downs, Student Accounting Association