more news
Broadway Actor Gives Students An Inside Talk on the Entertainment Industry
Wednesday, September 25, 2013


On stage left to right: SAEM Assistant Professor David Rowell and Broadway actor Ben Lipitz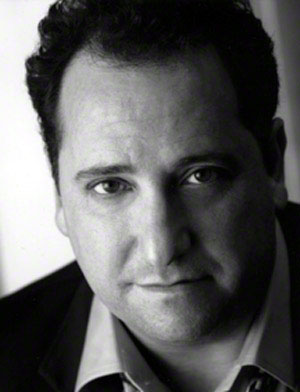 Actor, producer and arts advocate Ben Lipitz, who is currently in his 11th year starring as Pumbaa on the national tour of The Lion King, came to Point Park on Sept. 19 to talk about his various career experiences in the entertainment business and answer questions from students.
SAEM Assistant Professor David Rowell, M.F.A., a colleague and long-time friend of Lipitz, and the sports, arts and entertainment management department hosted the event.
"It was a wonderful opportunity for our students to have the chance to talk with someone of Ben's professional caliber, experience and talent. The students asked great questions, which Ben answered with a fresh level of honesty, candidness and professionalism that students need to hear as they are considering careers in sports, arts and entertainment management or as a performer," explained Rowell.
Lipitz talked about touring with Broadway, acting, auditioning, theatre management, arts advocacy and community engagement. He also offered students with advice on how to develop their professional networks.
"I enjoyed the advice that Ben gave about the industry. I'm very involved in theatre and hearing him talk about things he wished he knew when he was our age was a really cool thing to hear," remarked Rachel Wyatt, a sophomore SAEM major.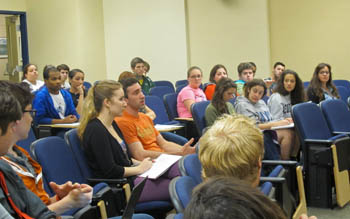 In addition to starring on Broadway, Lipitz's 30-year career in performing arts includes professional regional theatre, national and international touring, film, television, radio, directing and producing.

Lipitz also serves on the board of trustees for the Walnut Street Theatre in Philadelphia and works with Broadway Cares/Equity Fights AIDS on numerous fundraising events.
"I really liked hearing Ben talk about how he got to where he is today. It was nice to hear from someone who experienced challenges along the way but is now completely in love with his career," said Caitlin Leasure, a freshman SAEM major.
When asked why she chose the SAEM program at Point Park, Leasure said: "I've always loved the entertainment industry but was never one to be in the spotlight. When I found out that I could still work in this industry but be behind-the-scenes, I was sold. Plus, Point Park has that extra edge because it's right in the middle of Downtown Pittsburgh, making it more feasible to break into this industry."