more news
Department of Global Management and Organization Hosting 10-Day Trip to Greece
Friday, October 19, 2012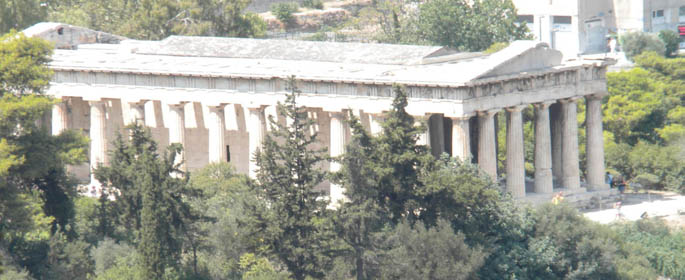 Temple of Hephaestus, Theseion, in Athens, Greece
The Department of Global Management and Organization in the School of Business is hosting a 10-day trip to Greece from May 6 to 15, 2013, for Point Park University personnel, graduate students and alums.

The itinerary for the trip includes the following: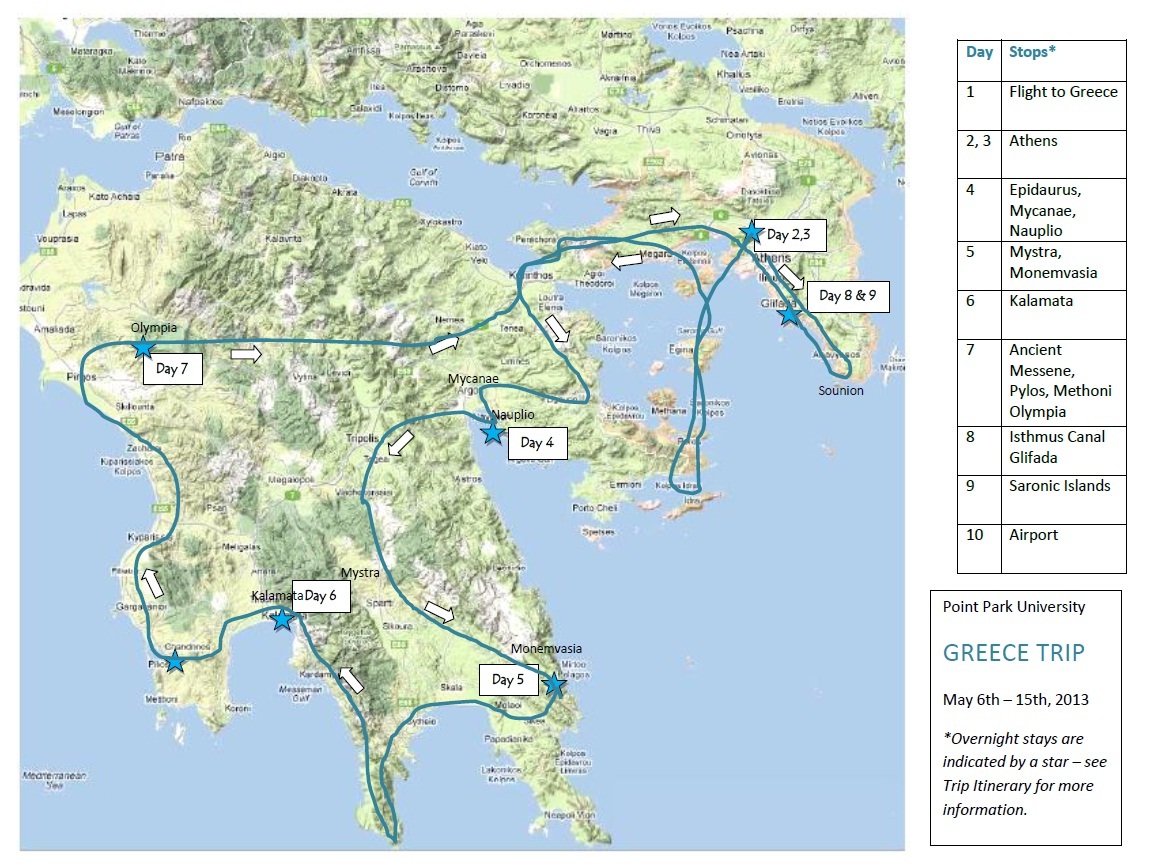 Day 1: Flight to Greece
Days 2 and 3: Athens
Day 4: Epidarus, Mycanae and Nauplio
Day 5: Mystra and Monemvasia
Day 6: Kalamata
Day 7: Ancient Messene, Pylos, Methoni and Olympia
Day 8: Isthmus Canal and Gilfada
Day 9: Saronic Islands
Day 10: Flight back to United States
"The trip will feature stops to modern, classical, and Medieval Greek sites in Greece as well as a full day cruise of the Saronic Islands," explains trip advisor Dimitris J. Kraniou, Ph.D., department chair and professor of international economics and global management.

According to Luxury Travel Magazine, this area "harbors cultural values, traditions and a history of more than 4,500 years, which live in harmony with one of the most stunning scenic landscapes of the Mediterranean. Here, you'll discover palaces and vaulted tombs from the Mycenaean era, classical temples, Byzantine churches and medieval castles, all set in a breathtaking sun-drenched, lush landscape. UNESCO World Heritage List sites, including famous Olympia, Mystras and the Temple of Apollo Epicurius, as well as Ancient Messene, the Palace of Nestor, are all within driving distance."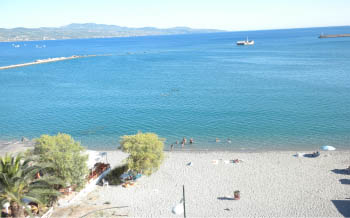 Kalamata, Greece
The total cost for the trip - including airfare (from Pittsburgh to Athens and back), first-class hotel accommodations, most meals, tours and transportation throughout Greece - is $2,950.

Please note that the land portion of the Greek expenses are calculated in euros at current exchange rates. Price adjustments may be made if the exchange rate between the euro and the dollar changes substantially.

A $100 deposit is required to reserve your spot; the full payment is due Feb. 28, 2013.
For more information or to make your reservation, contact Dawn Parasolick, assistant to the chair, at dparasolick@pointpark.edu or 412-392-8047.

Photos by Dimitris J. Kraniou, Ph.D.
More About: graduate programs, student trips, M.B.A., study abroad