more news
Faculty Profile: Meet Amy Cesario, Visiting Assistant Professor of Accounting
Wednesday, September 26, 2012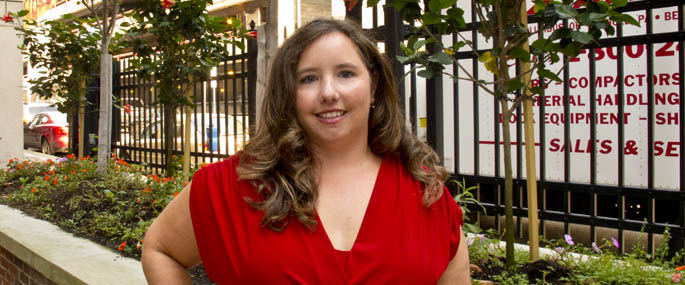 Amy Cesario, C.P.A., M.B.A., was appointed visiting assistant professor of accounting at Point Park University. This year she is teaching courses in Introductory Accounting I and Computer Applications of Accounting. Cesario began her accounting career at PNC Financial Services Group and then worked in public accounting for Ernst & Young. She earned her Bachelor of Science degree in accounting from Point Park and her M.B.A. degree in finance from Jones International University.

What inspired you to pursue a career in accounting?
I began my study of accounting as a freshman at Point Park University. I enjoyed accounting in high school so I chose it as a major. As I took classes at Point Park and interacted with my instructors, my desire really took hold. My professors helped me to see how accounting could become a solid career for me.
Describe your teaching style.
I like the "tell-show-do" teaching style. First, I demonstrate an accounting problem. Then we do a problem together as a class and then I have the class work problems on their own. I also feel that homework is an important element to an accounting course since it reinforces what was taught in the classroom. I like my students to be active learners, both in and out of the classroom.
How do you incorporate your years of experience working in the accounting field into the classes you teach?
I like to pull real-world examples and bring them into the classroom. I also try to incorporate examples from students' work lives. Accounting is everywhere and in all businesses, from the performing arts to engineering. Financial results count. I try to bring to the classroom practical examples that speak to all majors.

What advice do you have for current Point Park accounting students?
Accounting is the language of business. It is important for anyone who wants to speak that language. Take the study of accounting seriously as it can help you move forward in any career. Accounting is learned in small steps so it is important to attend class and keep up on course work.
More About: accounting, Rowland School of Business, faculty