more news
Faculty Profile: Meet Randy Baird, Professor in Point Park's M.B.A. Energy Concentration
Friday, May 27, 2016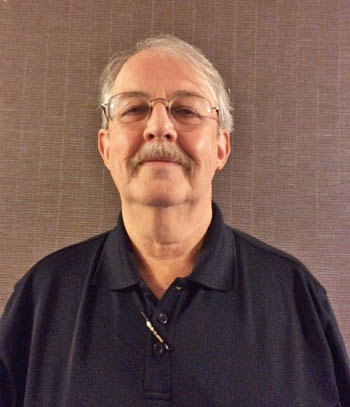 This fall Randy Baird will be teaching The Business of Energy course, which is part of the new energy concentration within Point Park University's M.B.A. program.

Baird is an electrical engineering technology and M.B.A. alumnus of Point Park and regional outage manager for NRG Energy, one of the nation's leading integrated Fortune 200 power companies.

As a part-time professor for the School of Business for more than 15 years, Baird has taught various M.B.A. and undergraduate courses in organizational behavior, strategy, marketing, business negotiation, international business and more.
Tell us about your key responsibilities as a manager for NRG Energy.
My main responsibility area as a regional outage manager for NRG Energy's Gulf Coast and West Regions is to support the various power generation facilities (coal, gas, nuclear and solar-thermal) in assuring their success during planned outages. The NRG Gulf Coast and West Regions contain 35 fuel-type generation plants within those geographic zones. My role is to be an oversight asset to help insure the future reliability of those facilities via proper budgeting and the planning and execution of planned and unplanned maintenance activities.
How will you incorporate your work experiences into The Business of Energy course?
In the classroom, I use all means available to me (lecture, reading, discussion, videos, articles, debates, storytelling, etc.) to engage the students in the topics at hand. Participation and engagement is the key to retention of knowledge. I hope sharing my experiences working in the energy industry will illuminate to students how exciting a career in this field can be. From exploration and extraction to generation and use, the energy industry has a rich history to be learned from and a future yet to be defined.
What do you enjoy most about teaching at Point Park?
I truly enjoy being an enabler for individuals to pursue their dreams by sharing my experiences, insights and knowledge in any (and every) way I can. It heartens me to see the drive, perseverance and dedication embodied in Point Park students in their quest for knowledge and a better life. Being able to help in that journey fulfills a desire in me to impact people in a positive way.
Knowledge empowers people. Point Park's mission of educating professionals to be successful is consistent with my life's mission of leaving a positive influence on those I have an opportunity to interact with in this life. I am blessed to be in a part-time faculty position with Point Park to achieve my mission of helping others pursue their dreams through quality academia.
What advice do you have for our M.B.A. students concentrating in energy?
Prepare yourself for the dynamic world of the energy industry. The industry is swiftly evolving and is impacted daily with governmental, environmental and competitive factors that easily can change the trajectory of the evolution. Agility and innovative thinking will be the "key stones" of your (and the industry's) success.
Plan to be part of the next notable industrial leap for humanity as we enter a new world of energy provision and use. Being part of an industry that has such a profound impact on the daily lives of people has rewards beyond comprehension.

Do you have a favorite quote?
I have two favorite quotes.
"No matter how carefully you plan your goals they will never be more than pipe dreams unless you pursue them with gusto." - W. Clement Stone
" … To leave the world a little bit better … To know even one life has breathed easier because you have lived. This is to have succeeded." - Bessie Stanley
More About: alumni, Rowland School of Business, graduate programs, faculty, M.B.A.