more news
Health Systems Management Concentration in MBA Growing
Tuesday, September 27, 2011
An interview with Archish Maharaja, MBA program director and health care industry expert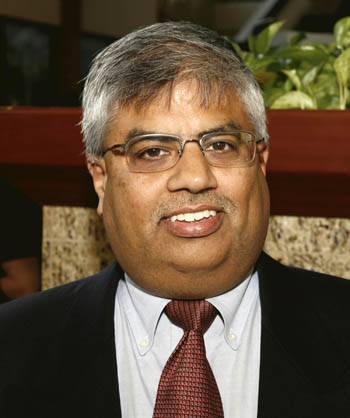 Archish Maharaja, Ed.D., assistant professor of business management and MBA program director, talks about the health systems management concentration available within Point Park University's MBA program.
How would you describe the health care market in Pittsburgh?
The health care job market here is very strong. One of the region's largest employers is a health care system. In addition, the University of Pittsburgh and Carnegie Mellon University offer a lot of health care research opportunities in biotechnology. Overall, this region is always looking to hire people in management positions who are knowledgeable about business and health care.
Why should a student concentrate in health systems management?
We are in our fourth year of offering this concentration and interest in it is quickly growing. Health systems management is a great career field to pursue for three main reasons. First, the health care industry has remained relatively recession proof. Second, the government's mandate for more individuals to be incorporated into the health care system will mean more consumers and more jobs. And third, the health care industry is going through a rapid integration of technology. The U.S. government is requiring all patient records be made electronic by 2014, which means that there will continue to be a demand for individuals with health care expertise who can manage these changes.
What MBA courses are offered in the health systems management concentration?
Health Economics
Financial Management of Health Care
Health Care Policy Analysis
Health Systems Management and Administration
Special Topics in Health Field
What types of students are currently pursuing the health systems management concentration?
We have students already working in the health care environment such as nurses, health care administrators and managers who are looking to advance in their careers. On the other hand, we also have students who are new to the health care field and want to break into it.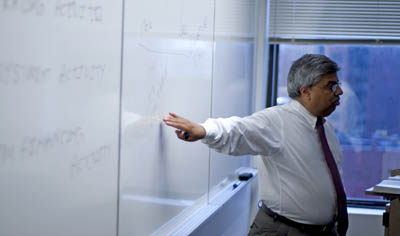 What makes Point Park's MBA program unique?
Overall, we offer a good mix of theory as well as knowledge that can be applied in the workplace. Our program combines core graduate-level business classes with the opportunity to specialize in a particular area such as health systems management or international business. Students get the theoretical basis for how businesses run and can then put their specialization on top of that. We also bring in guest speakers to our class who are experts in their field such as health care.
How would you describe your teaching style?
My philosophy is to encourage students in critical thinking as well as the application of the knowledge. Based on my 15-plus years working in health care management, I can provide students with real-life examples of events and circumstances I've experienced that we can use as case studies in class.