more news
Heinz Corporation and Point Park to Present Ethics Panel
Wednesday, July 20, 2011
Point Park University will join with leaders from the Heinz Corporation on Thursday, Aug. 4, 2011, to present a panel discussion on "Meeting the Challenge of Ethical Leadership, Corporate Governance, Risk Management, and Sustainability on a Global Scale." The event, which is free and open to the public, will be held from 5:30 to 7:30 p.m. in the Lawrence Hall Ballroom on Point Park's campus.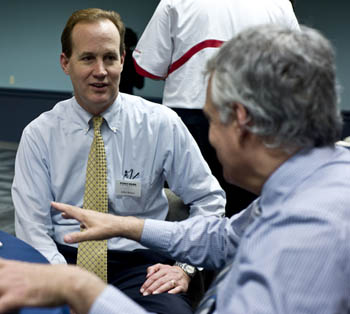 John Kraus and Mike Haley

Angela Isaac, Ph.D., dean of the Point Park University School of Business, will offer welcoming remarks, to be followed by a panel discussion hosted by Karen McIntyre, Ph.D., senior vice president of Academic and Student Affairs for Point Park University and Mike Haley, Ph.D., associate professor and H.J. Heinz Endowed Chair of business management.

The discussion will feature:

John Kraus, vice president at Heinz, who will be speaking about corporate governance, compliance and ethics;
James Traut, director at Heinz, who is discussing enterprise reputation and risk management; and
Brian Shuttleworth, director at Heinz, who will speak on operational risk and sustainability.
The event will conclude with an open Q&A session and networking to be led by McIntyre.


Register online or call 412-392-8047 for more information.

An article on the School of Business partnering with H.J. Heinz Co. to advance ethical leadership studies appeared in the Fall 2010 issue of The Point, a magazine for alumni and friends of Point Park University. Also, check out the Ethical Leadership YouTube channel.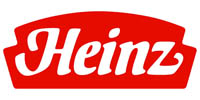 Speaker bios:
John Kraus is vice president of Corporate Governance, Compliance, and Ethics for the H. J. Heinz Company. He is responsible for the corporate governance issues of the company and for developing, implementing and maintaining the practices and procedures in the areas of ethics and compliance. Kraus joined Heinz as senior tax attorney in 1991 and worked in the WHQ Tax Department until 2002. His practice dealt mainly with mergers, acquisitions and dispositions, domestic and international, as well as general U.S. and international tax planning, audit issues, and corporate finance transactions. Thereafter, he worked as director of Project Delta and then as director of Continuous Improvement, until undertaking his current role in July 2005. Kraus is chair of the board of directors of the Pine-Richland Youth Center, a local non-profit community youth center, and is also a member of the Dean's Advisory Council for the Point Park School of Business.

Brian Shuttleworth has worked at the H.J. Heinz Company for 15 years, and is currently the director of Operational Risk Management and Sustainability. In this role, he has been responsible for developing, implementing, and maintaining global management systems for employee safety and health, environmental management systems, facility security, business continuity, asset protection and sustainability. The strategy and tactical objectives for Heinz ORM and Sustainability encompass 80 manufacturing plants in 26 countries with over 35,000 employees. Shuttleworth has been in the risk management field since 1989 and is a certified safety professional.
James Traut has served as director of Enterprise Reputation and Risk Management (ER²M) at the H. J. Heinz Company since June 2006. In his role, he has been responsible for developing, implementing, and maintaining a global Enterprise Risk Management function. ER²M responsibilities include facilitation of the ongoing global and Business Unit risk assessments and applicable mitigation and process improvement efforts. His prior role was assistant controller at Heinz with global responsibility for SOx 404 compliance. Traut has 20 years of accounting, control, audit, and strategic planning experience with Heinz. He serves on the North Carolina State University ERM Advisory Board and the AICPA Advisory Panel for Risk Management and Internal Control. He is a CPA in Pennsylvania and began his career at KPMG. In 2010, Treasury & Risk Magazine recognized Traut as one of the "Top 100 Most Influential People in Finance."