more news
M.B.A. Alumna Returns Home to Vietnam to Work in Marketing for Marriott International
Tuesday, February 24, 2015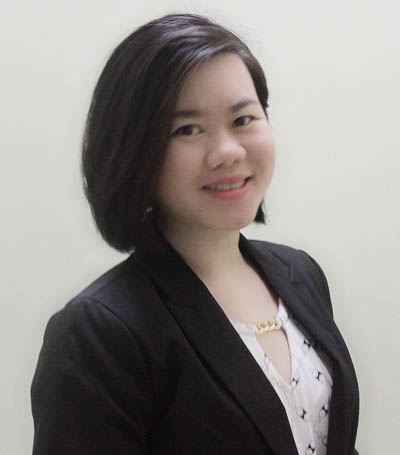 Meet Anh Tran
Job title: Assistant Marketing Communications Manager
Employer: Renaissance Riverside Hotel Saigon, Marriott International
Degrees earned: M.B.A. with an international business concentration, Point Park University, 2013, and Bachelor of Business Administration, Industrial University of Ho Chi Minh City, 2010
Hometown and current residence: Ho Chi Minh City, Vietnam
Hobbies/interests: Traveling, watching movies and cooking
LinkedIn: Anh Tran
As a Vietnamese native, why did you choose Point Park for graduate school?
Since I already studied business as an undergraduate student, earning an M.B.A. degree was a huge desire of mine. I strongly believed that pursuing higher education would not only sharpen my business background but would help me to land a management position or build my own company.
Point Park University offered what I was looking for in an M.B.A. program. The campus is located in Downtown Pittsburgh which links it to the business community, diverse culture and a lively college experience. Also, the small class sizes, knowledgeable faculty and friendly campus atmosphere allow for personal attention and the opportunity to connect with other international students.
How did you land your current position?
My M.B.A. concentrating in international business, along with my skills sets from prior employment, tremendously helped me in landing my job at Renaissance Riverside Hotel Saigon. My knowledge and skills helped me to be a great fit for the international working environment of Renaissance Riverside Hotel Saigon, which is a property of Marriott International, a global leading hospitality corporation.
What was it like being an international student on Point Park's campus?
Being an international student on Point Park's campus was a memorable experience. I always felt that the professors and especially the staff in the International Student Services and Enrollment Office cared about us. Like other international students, I was dealing with cultural shock and missing my home and family. However, looking back at the time, I'm happy I was able to move beyond my struggles and grow up as a person.
It was very exciting to meet and make friends with many local Pittsburghers and people from around the world. I'm proud to say I graduated with friends from the United States, Thailand, Russia, Turkey and more.
How have your M.B.A. classes helped you?
My M.B.A. classes at Point Park University (including international marketing, human communications, economics and finance, etc.) prepared me for the overall landscape of international business. Also, they equipped me with the necessary skill sets to perform my daily duties as well as prepared me for the challenges that may arise in the corporate environment.
What are your career goals?
Currently, my career goals are to continue to improve my professional skills and to pursue executive management positions.

Your final thoughts?
For those of you who are considering (like I was a couple of years ago) whether or not to earn an M.B.A., just do it. It will not only be beneficial for your future career but will give you a lifetime memorable experience. An M.B.A. from Point Park University is a great choice.
More About: M.B.A., success story, alumni, graduate programs, Rowland School of Business