more news
M.B.A. Program Director Receives 2012 ICAM Leadership Award
Monday, July 30, 2012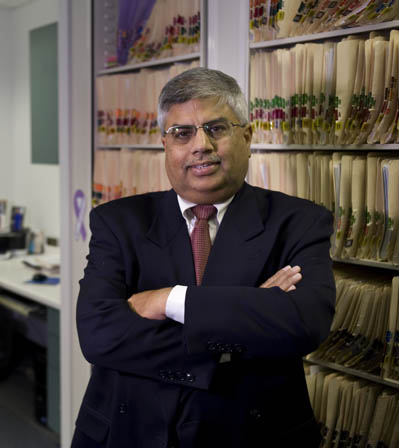 Assistant Professor and M.B.A. Program Director Archish Maharaja, Ed.D., C.P.A., recently received the 2012 Leadership Award at the International Conference on Advances in Management in Nassau, Bahamas.

Also at the conference, Maharaja presented a research paper on "Ethical Considerations in Hiring and Organizational Code of Conduct - A Forensic Accounting View."

Additionally, he was elected to ICAM's Board of Trustees for the fourth year in a row and was appointed track chair of human resources for the 2013 conference to be held in New Delhi, India.

Maharaja's research activities are concentrated in health care administration, management and information technology, with a focus on the adoption and use of electronic health records.

His industry experience includes working as a purchasing manager and accountant, serving as a financial advisor on a corporate and personal level, and being employed as a health care administrator and physician practice manager. Maharaja currently provides consulting and management services to individual and multi- specialty physician practices, as well as larger health care entities.