more news
PNC Promotes Point Park University MBA Alumna to Operations Supervisor
Alumni Profile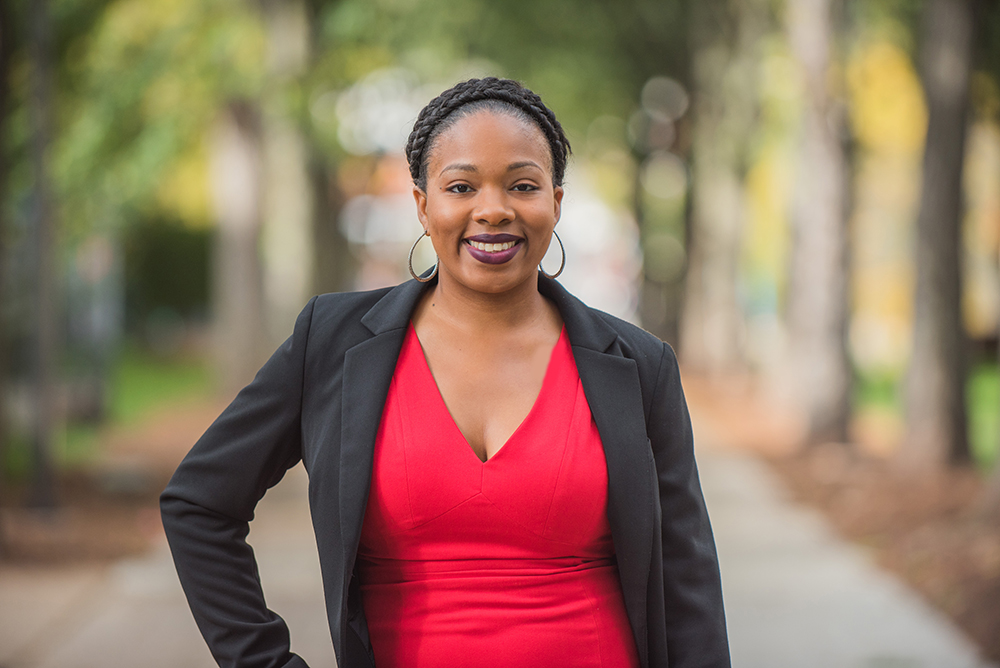 Meet Brittany Dreher
Job Title & Employer

Operations Supervisor, PNC Financial Services

Major

MBA

Graduation

April 2014

Hometown

Monroeville, Pa.

High School

Gateway Senior High School

Now Living In

Monroeville, Pa.

Hobbies & Interests

Spending time with my loved ones, blogging, traveling and photography
"Brittany has a strong understanding of our risk management processes and is very diligent to ensure our team meets all expectations. She is able to leverage the skills she obtained in her MBA program to not only lead her team, but also to ensure our system aligns with current practices."
Chris Beck, Vice President and Operations Group Manager, PNC
"My MBA degree has helped advance my career by providing me with additional knowledge and new skills such as strategic problem solving, research and analysis, leadership and networking."
Brittany Dreher
Update: Dreher is now AVP, Senior Independent Risk Specialist, for PNC.


Tell us about your promotion to operations supervisor for PNC.
Throughout most of my career, I have held several analyst positions. However, a little over a year ago I accepted a position as a business analyst with PNC Financial Services' financial control and reporting team.

In that role, I diligently worked on several projects including cost savings, quality and process improvement, policies and procedures and our key controls process mitigating financial and operational risk and exposure.

Although I worked on various projects, I became the most well known for my work and expertise with the RCSA (Risk Control Self Assessment) Key Controls, often being recognized by my peers, senior leadership and the Retail Operations Risk department.

Regarding the RSCA, my department was selected as a "Best in Class" team to participate in a special testing exercise commissioned by the chief risk officer at PNC. It was due to my skill set and achievements that the senior operations group manager promoted me to operations supervisor. Not only have I been tasked with managing my team and continuing my previous work, but I am also mentoring and leading my team into change, growth and new opportunities.
In what ways has your MBA degree helped you advance in your career?
My MBA degree has helped advance my career by providing me with additional knowledge and new skills such as strategic problem solving, research and analysis, leadership and networking.

Overall, having a graduate degree has enabled me to challenge and push myself, and has opened the door for me to many career opportunities not just by having the degree, but also because of the strong skill set I acquired through the program.
Why did you choose Point Park's MBA program?
I chose Point Park's MBA program because of the established relationship the University has with the company I worked for at the time as well as the variety of classes offered and the great work-life balance environment of the school.

At the time, I was a young mother working full time and going back to school for my graduate degree so I needed a school that was accommodating to my lifestyle and Point Park was very understanding of that! The school had great evening hours, various online courses and was located close to my job at the time, in the heart of Downtown Pittsburgh.
What are your favorite memories from grad school at Point Park?
My favorite memories are the bonds and relationships I built with my peers and professors. I learned so much about people's backgrounds and education and was able to truly network and carry those relationships with me after graduate school.
What are your career goals?
My career goals are to become an operations director or hold a higher position and lead my team into change, growth and opportunities while challenging them to be their best selves. I am also currently pursuing my Six Sigma Green Belt and Project Management certifications. And, I hope to one day obtain my doctorate degree and become a business professor at Point Park University.
Final thoughts?
As a young working mother who went through six consecutive years of higher education, I look back and am thankful for all of the trials, tribulations, influential people and mentors, positions I've held, the companies I worked for and the education I received. Reflecting on the past keeps me humble, motivated and has made a significant impact on my life and the advancement of my career. I am excited for what is, and what is to come!
Connect with Brittany Dreher
More About: PNC, success story, Gateway High School, Rowland School of Business, graduate programs, M.B.A.