more news
Point Park Preparing Adult Student Melinda Brake for Career in Accounting
Thursday, June 27, 2013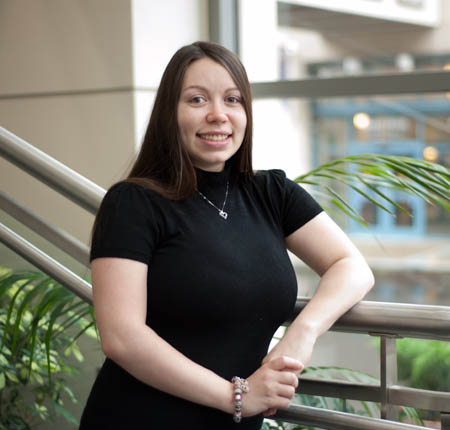 Meet Melinda Brake
Degree pursuing: Bachelor of Science in Accounting
Expected graduation: May 2014
Hometown and current residence: Pittsburgh, Pa.
High School: Langley High School
Hobbies/Interests: Spending time with my children, shopping, reading and photography
What was your reaction to finding out you won a PICPA scholarship?
I was ecstatic! The application had to be submitted by the end of March; when I hadn't heard anything by the beginning of May, I assumed I didn't win. When I got the phone call a few days later saying that I had been awarded $4,000 I was speechless and brought to tears. When I found my voice, I just repeated "Thank you so much!" over and over.
Why did you choose to study accounting?
Since my days in middle school, I've always enjoyed math and working with numbers. In addition, I'm also an extremely organized person. The accounting field pairs both of my strengths. I also like the diversity of careers that are available in the accounting field.
Did Point Park's Downtown Pittsburgh location play a role in your decision to attend the university?
Point Park is in the hub of Downtown Pittsburgh. When choosing which university I wanted to attend, Point Park's central location was definitely an appealing quality. It's great to be integrated into the city's business community.
How is Point Park helping to prepare you for your accounting career?
Point Park is preparing me for my accounting career by offering dynamic, challenging and thought-provoking courses. Furthermore, the professors teaching these courses are able to communicate complex topic matters clearly and effectively. Finally, my advisors, as well as the Student Accounting Association, are always keeping me informed of available scholarships and networking events taking place.
What's been your favorite Point Park experience so far?
My favorite Point Park experience so far has been the friendships I've made along the way. I've met some wonderful people who I hope to stay in contact with for the rest of my life.
More About: Rowland School of Business, scholarships, Student Accounting Association, accounting