more news
Point Park to Meet Growing Demand for Health Care Managers With Fully Online M.S. Degree
Wednesday, May 13, 2015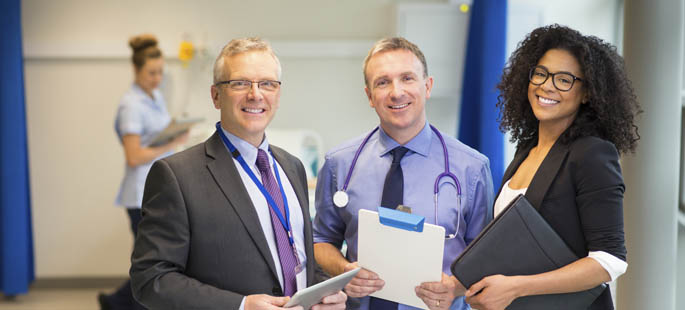 Point Park University is offering one of the first fully online graduate programs in health care administration and management in the Pittsburgh region, beginning this fall.
---
---
The 36-credit Master of Science degree was designed to meet the growing demand for highly-trained professionals to manage health care centers and services due to the rapidly aging American population and overall expansion of health care.
Pittsburgh has one of the highest populations of seniors in the country and is well known for its health care systems and ground-breaking medical discoveries.
"Our fully online degree provides flexibility for working professionals while delivering the same quality and depth of instruction that one would receive on ground," explained Archish Maharaja, Ed.D., C.F.P., C.P.A., associate professor of business management.
According to Maharaja, Point Park's online M.S. degree will equip current health care professionals, as well as those seeking a new career in the health care field, with the tools and skills needed to successfully plan, direct and coordinate medical and health services.
Students will have the opportunity to complete the degree in as little as 18 months (six semesters) at a tuition cost of $550 per credit.
The program offers a rigorous curriculum of quantitative and qualitative classes integrating theoretical learning, scholarly research and case analysis in national and global health care policies and practices.
Courses will be taught by faculty with a diverse range of professional experience in the health care management field. They will discuss concepts such as the economics of health care, how government regulations affect health care administration, health care informatics and more.
"The faculty teaching in this program have management experience in both for-profit and not-for-profit health care organizations including solo and group physician practices, insurance companies and a variety of medical specialties," remarked Maharaja.
Before graduating from the program, students are required to build a portfolio showcasing their knowledge, skills and experience as a way to help them enter or advance their careers in the health care field.
Learn More
Applicants are now being accepted for the Fall 2015 term.

Learn more about the M.S. in health care administration and management program, request information or apply online.
More About: Rowland School of Business, graduate programs, online programs, health care administration and management