more news
Professor Selected to Give Commencement Address at Pittsburgh Airport
Wednesday, December 4, 2013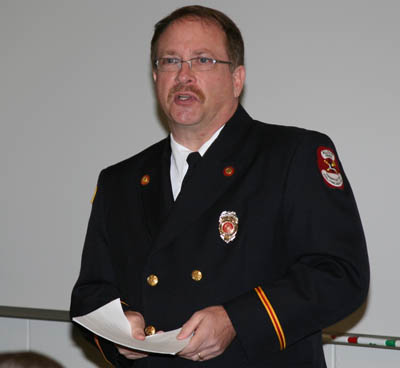 Robert Skertich, Ph.D., assistant professor of public administration and director of nontraditional business programs at Point Park University, recently gave the commencement address at the Pittsburgh International Airport's Aircraft Rescue and Firefighters 2013 graduation ceremony.
Skertich's graduation speech was titled "Pinning on the Badge" and focused on honor and duty as well as the responsibilities a public servant must accept.
"The firefighter's badge is a symbol of honor, not power, and needs to be attached to your heart and sense of duty, as well as to your uniform," remarked Skertich.
Skertich became involved with the Pittsburgh International Airport's emergency planning operations while working for the Allegheny County EMS Coordinator's Office and the American Red Cross. He continues to work with airport management on disaster preparedness through their Incident Command System training programs.
Learn More
Explore the fire service administration and EMS administration degree concentrations and certificates available within the public administration program at Point Park.
More About: faculty, faculty presentation, Rowland School of Business, public administration