more news
Public Administration Instructors Mix Academics with Real-World Experience
Wednesday, December 10, 2014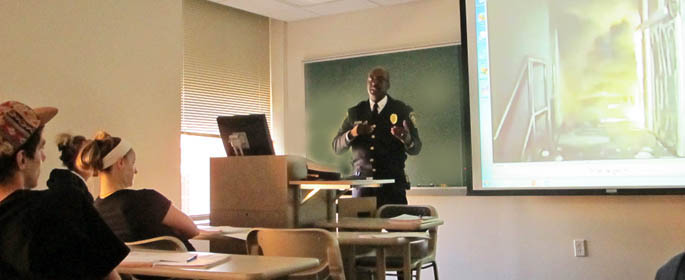 Darryl Jones, Ph.D., chief of the Pittsburgh Bureau of Fire, teaches students about the importance of
enforcing fire codes.

Students in the public administration program at Point Park University have the unique opportunity to be taught by city fire chiefs, EMS administrators, public safety professionals and more.
"Our public administration instructors have a remarkable range of skills and field experience. Their backgrounds are the perfect mix of academics and real-world," said Robert Skertich, Ph.D., associate professor and director of the nontraditional business programs at Point Park.

"It's not very common to find programs like this with instructors who excel in both of these areas," added Skertich.
Meet Instructors in the Public Administration Program
Thomas Cook, Francis (Kip) Deleonibus, Darryl Jones and Jill Oblak are some of the instructors in the public administration program. In their responses below, the instructors discuss their professional backgrounds and how they incorporate their industry knowledge and experience into the classes they teach at Point Park.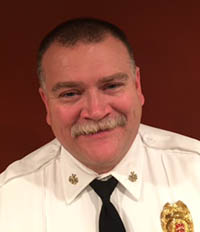 Thomas Cook

Thomas Cook, M.B.A.
Assistant Chief of Pittsburgh Bureau of Fire
Courses taught:
Personnel Management in Fire and Emergency Services
Political and Legal Foundations in Emergency Services
"As the assistant chief for the Bureau of Fire, I manage a 650-plus-employee organization and oversee the administrative, support, operations and prevention functions. I have my hands in all aspects of the operation of this large metropolitan fire department. As a result, I use my personal experiences to drive the case-study approach in class to reinforce learning concepts."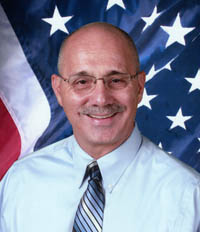 Francis Deleonibus

Francis (Kip) Deleonibus, Ed.D.
Director of Public Safety Training Programs/Training Facility at Butler County Community College
Courses taught:
Applications of Fire Research
Community Planning and Risk Reduction for Fire and Emergency Services
Introduction to the Study of a Leader
"As an organizational leader, I teach many different leadership styles both in the classroom and online. From my educational background, I bring knowledge and experience from my master's and doctoral research work, guiding students on how to write their own research papers."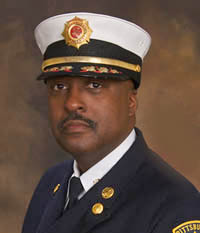 Darryl Jones

Darryl Jones, Ph.D.
Chief of Pittsburgh Bureau of Fire
Course taught:
Fire Prevention Organization and Management
"Based on my nearly 30 years of firefighting experience, I present the students in my class with real-world scenarios as case studies. Key concepts I discuss in class are code enforcement, built-in fire suppression and fire alerting systems as well as public education and occupant behavior in an emergency."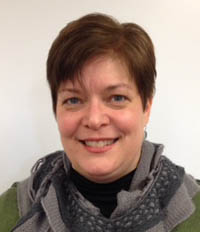 Jill Oblak

Jill Oblak, M.B.A., M.A.P.A.
Director of Emergency Services Training at Indiana University of Pennsylvania
Courses taught:
Emergency Medical Services Management
Foundations of Emergency Medical Services
"I manage the finances of a community-based EMS service, which like most EMS agencies, is experiencing financial stress. In my management course, I have turned this into a case study on budgeting and funding models. Also, I am a board member for the Allegheny County EMS Council so in class I reflect on many local EMS concerns raised with that group."
Learn More
Point Park University's public administration program offers a variety of degrees, certificates and minors, most of which have fully online learning options. Concentration, certificate and minoring options include EMS administration, fire service administration and general public administration.
More About: Rowland School of Business, faculty, Allegheny County, public administration