more news
SAEM Professor Selected as a Facilitator for Performing Arts Conference
Tuesday, July 1, 2014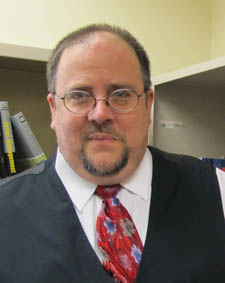 At the Pennsylvania Presenters Spring Arts conference June 4-6, David Rowell, M.F.A., assistant professor of sports, arts and entertainment management at Point Park, was selected to be the lead facilitator at the Mid-Atlantic Performing Arts Market conference session on blocked booking Nov. 10-12, 2014 in Lancaster, Pa.
Last month, Rowell served as a judge, along with Angela Isaac, Ph.D., at the Students for the Advancement of Global Entrepreneurship national conference in Pittsburgh. Additionally, in January, Rowell was the co-chair of the new colleague/mentor program at the Association of Performing Arts Presenters conference in New York City.
Rowell has taught and worked in theatre management all over the United States. Prior to joining Point Park, he was executive director of the Spruce Peak Performing Arts Center in Stowe, Vt. Before that, Rowell was an assistant professor and head of the M.F.A. theatre management program at Florida State University.
Learn More
Learn about the sports, arts and entertainment management program at Point Park University and meet the SAEM faculty.
More About: faculty, faculty presentation, sports, arts and entertainment management