more news
SAEM Professor Serves as Panelist for Toni Morrison Documentary Screening and Discussion
Monday, March 2, 2020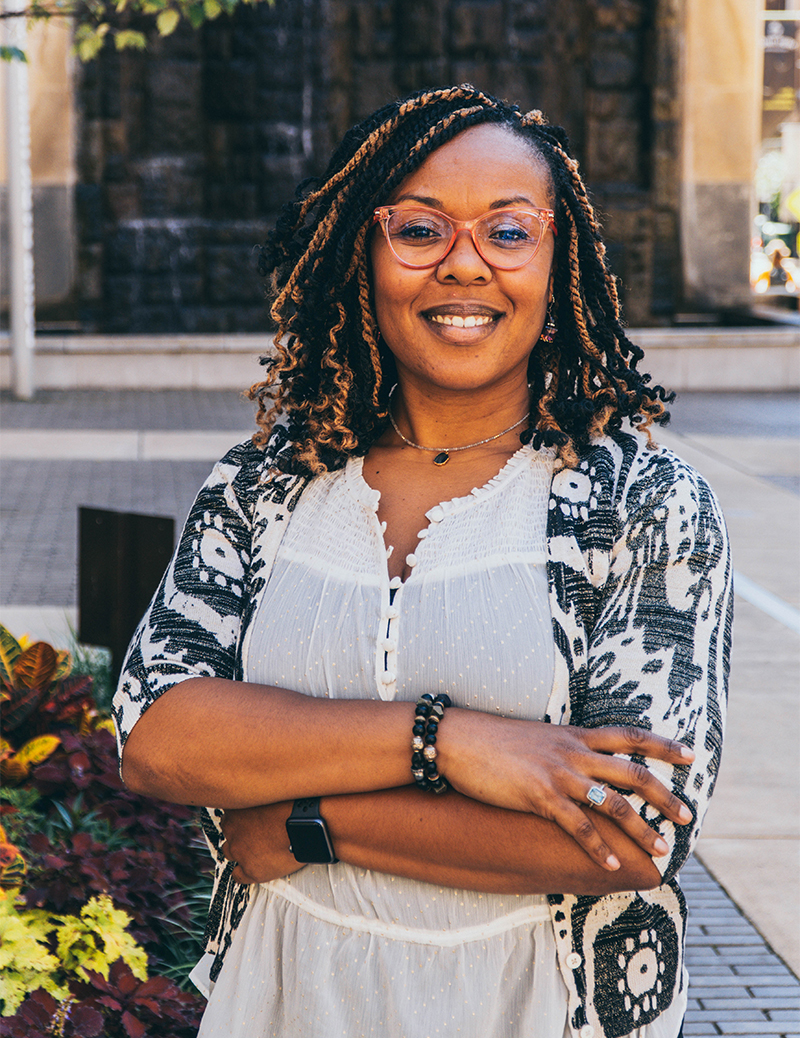 Photo by Emma Federkeil, senior broadcast production and media management major
---
Kendra Ross, ABD, assistant professor of sports, arts and entertainment management at Point Park University, was selected to serve as a panelist at a recent event in Pittsburgh honoring the life of renowned African American writer Toni Morrison.
After viewing The Pieces I Am, a recent documentary about the life of Toni Morrison released shortly before she passed away, the panelists answered a series of questions posed by the moderator about the film, Morrison's body of work and her impact on the American literary canon.
"One of our main points of discussion was what Morrison's work teaches artists and writers about the role we play in reimagining the American landscape and shaping the future of African American expressive culture," Ross said.
"I was also involved in the the planning for another event celebrating Morrison's life and other great African American artists at Heinz Hall as part of the Pittsburgh Symphony Orchestra's annual "Lift Every Voice" concert," she added.
Prior to joining Point Park's faculty, Ross spent 17 years at Universal Music Group, where she most recently served as their director of label process operations. Ross is also an accomplished songwriter, independent recording artist, session vocalist and music producer who has recorded and shared stages across the United States with internationally-renowned artists and musicians.
In addition to teaching, Ross is currently a partner with ACT3 Consulting Partners, LLC, a firm specializing in arts/culture, community and technology-driven projects focusing on community development and engagement, event management, communication technology, entertainment production and diversity and inclusion for local clients including the Pittsburgh Symphony Orchestra, Macedonia Family and Community Enrichment Center, UniSound and McAuley Ministries.
More About: faculty, faculty presentation, Rowland School of Business, sports, arts and entertainment management