more news
SAEM students help promote, produce historic Marley concert
Thursday, October 21, 2010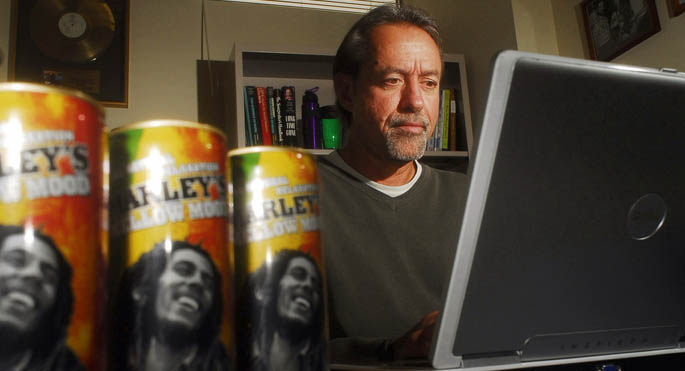 Ed Traversari, professional in residence for the sport, arts and entertainment management program, called on Point Park students to help promote and produce a benefit concert in tribute to the late reggae musician Bob Marley.
On Sept. 23, 1980, concert promoter Ed Traversari, then with DiCesare Engler Productions, welcomed famed reggae musician Bob Marley and his band to Pittsburgh's Stanley Theater (now the Benedum Center). No one knew that this Pittsburgh tour stop would be Marley's final concert; he died of cancer eight months later.
Related links
Sport, Arts and Entertainment Management Program
Undergraduate business majors
M.B.A. programs
Admissions information
Marley Live called best concert of 2010
Update: The Bob Marley Live Forever show was named best Pittsburgh concert of 2010 by the Pittsburgh Post-Gazette, saying "Kudos to organizer Ed Traversari for pulling off this beautiful event."
Fast forward 30 years. Traversari - still a promoter and live entertainment consultant but also a professional in residence with Point Park's sport, arts and entertainment management program - worked to bring together the entire Marley family from around the world for a one-night-only tribute to Bob Marley and that final concert.
Bob Marley Live Forever was held on Sept. 23, 2010 - exactly 30 years later - at the Benedum. Proceeds benefited the Marley Family 1 Love Foundation.
"We really started working on it about five years ago - we basically just created an idea," Traversari explained. By the time the concert was a go, "we were under the gun and trying to promote it from about Labor Day on, but you deal with reality."
Traversari called on his School of Business students to help get the word out.
Jessie Campbell, who graduated this past May, and Jordan Temchack, currently in the SAEM program, were two of the students who helped with social marketing - posting a lot on Facebook - and with street team marketing, circulating posters and flyers to Pittsburgh bars, restaurants, and coffee shops, as well as handing them out to people on the street.
The day of the concert, both students helped on the production side. "They were working for the hired production manager," says Traversari. "He would assign them things throughout the day just as if they had been working for him a while. They got to do what we talk about in class - what happens in the regular business world."
"At one point, I had to run and find a Chinese restaurant," says Temchack, "and ended up buying a couple hundred dollars of Chinese food in less than an hour and a half. It was a lot of making sure everybody gets what they want and everything is running smooth between the artists and the production managers."
Traversari put Campbell in charge of managing the news media photographers attending the concert. She sent them meeting place information with their tickets, escorted them into position for photo ops, made sure they didn't get in front of any concert-goers, and had them sign releases - real event management work.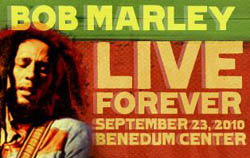 "It's all about getting the students involved," Traversari explains. "All of us in the SAEM department, any time we have an event that allows us to involve some students, we try to jump at it. It seems natural."
"Right now I'm consulting on a new amphitheater and club on the North Side," Traversari continues, "and I'm starting to talk to them about utilizing some of our students as interns and getting a real hands-on experience once it opens."
For SAEM students, the chance to work on real arts and entertainment events provides invaluable experience.
"Point Park actually sort of throws you out into the real world freshman year and says 'Hey, this is how it's going to be when you graduate'," says Campbell. "They tell you 'We want you to go out there and do some job shadowing or internships.' Other schools may do that, but with Point Park being in the city, that they require you to do it is really interesting and what sets it apart from other colleges. They prepare you for what's really out there."