more news
SAEM Students Raise $20,000 at Glitzburgh 2011
Wednesday, June 29, 2011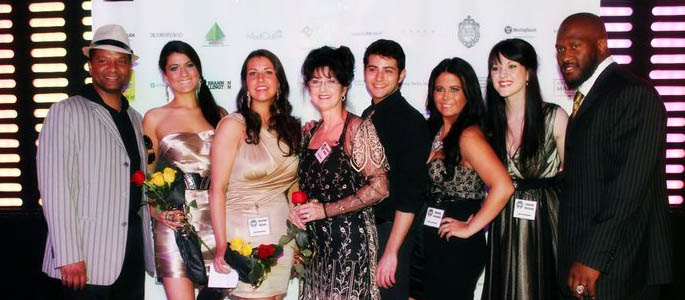 Pictured left to right are WPXI-TV news anchor Vince Sims, Anna DeLattre, Rachel Kernic, Darlene Janidas, Dominic Janidas, Mandy Coniglio, Lauren Kessler and Pittsburgh Steelers player James Harrison.

More than 500 people attended the second annual "Glitzburgh: Glamour Meets Giving," a charity event organized by Point Park SAEM students to benefit the Children's Hospital of Pittsburgh Foundation. This year's Glitzburgh was held at Whim, one of Pittsburgh's largest nightclubs, and included a black and gold themed fashion show featuring the work of local designers, music performances, a 50/50 raffle, silent and live auctions and appearances from Pittsburgh Steelers player James Harrison and WPXI-TV news anchor Vince Sims. In addition, Point Park ballet student Aly Lewis danced down the red carpet as the surprise ending of the evening.
Glitzburgh 2011 nearly doubled its attendance from the previous year and exceeded its financial goal, raising an impressive $20,000.
"We were all very pleased with the work efforts of the Glitzburgh staff. They improved upon last year's event, which by itself is an achievement," said Steve Tanzilli, J.D., professor and director of Point Park's sport, arts and entertainment program. "We are very proud of their commitment to Children's Hospital Foundation and thrilled at the amount of money they raised for such a worthy cause."
In an interview, Anna DeLattre and Rachel Kernic discuss planning Glitzburgh and their experiences as Point Park students in the SAEM program. DeLattre's goal is to be a retail and special event display designer in Los Angeles and Kernic, an event planner in Pittsburgh.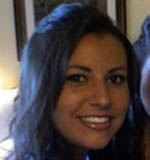 Rachel Kernic

How did you incorporate what you learned in your SAEM classes to plan Glitzburgh?
Kernic: Many of our classes helped us gain knowledge and skills in risk management, event planning and marketing. For example, I learned how to use Gantt charts to organize the event and how to set up a license to do a 50/50 raffle.
Why did you choose Point Park?
DeLattre: I'm a city girl and came to Point Park because of its urban campus. After I arrived, I was introduced to the SAEM program and it really appealed to me.
Kernic: I read about the unique SAEM program at Point Park and could not find anything else like it.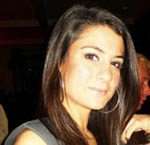 Anna DeLattre
How long did it take you to plan Glitzburgh?
Kernic: We started planning six months in advance. The last three months before the event we focused on promotion, sponsorships and ticket sales.
What will you miss most about Point Park after you graduate?
DeLattre: I'll miss the SAEM professors and being in Downtown Pittsburgh.
Kernic: I'll miss the SAEM professors too. They are so great and offer lots of hands-on experience. I look to them as role models and mentors in the sport, art and entertainment industries.
What advice do you have for students considering a degree in sport, art and entertainment management?
DeLattre: Be committed and have your heart in it. Experience in the field is so important. The best way to learn is by doing the work.
Kernic: Always be looking for opportunities to volunteer and network.