more news
Student Profile: Michelle Labash, Management Services Major and Supervisor at Highmark
Tuesday, January 10, 2012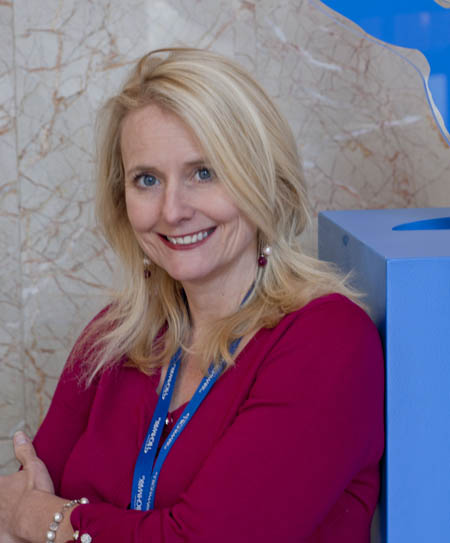 Photo by photojournalism major Matthew Brudnok.

Meet Michelle Labash
Currently pursuing: Bachelor of Science in management services (capstone program)
Degree earned: Associate of Science in business with a concentration in retail, Duff's Business Institute
Job title: Supervisor, corporate internal mail
Employer: Highmark
Hometown: Rostraver, Pa.
Now living in: Baldwin, Pa.
What made you choose Point Park's management services capstone program?
The management services program at Point Park offered a condensed approach to re-entering the education realm. Other universities did not put as much value on the education and experience I had already earned. Also, the (Downtown) location of Point Park played a big role. It is only a short walk to class from my workplace.
What have been some of your favorite experiences so far?
During my time at Point Park, I've had the pleasure of learning from many interesting and established instructors. Professor Megan Ward, in particular, made a difference in my growth as a person. Through the discussions of the characters in the books we were assigned to read, she taught that right and wrong and good and evil are our own perceptions developed through the culture in which we live. I took Professor Ward's class at the same time my youngest daughter began to develop her own ideas about life. The class was an eye-opener for me and made me more receptive to my daughter's new ideas. Also, I've enjoyed taking tap and salsa classes at Point Park and spending time at the library.
How have you incorporated what you have learned in class into your role as a supervisor at Highmark?
My managerial accounting course, for example, has helped me to better understand the big picture at my workplace. I've learned how my reports are used and how my budget impacts the entire corporation.
What are your future career goals?
I would like to earn a Master of Science degree in health and rehabilitation sciences with a concentration in rehabilitation science and technology or a Master of Education degree in mentally and physically handicapped education. Throughout my career, I've had the opportunity to work with people who have challenges and I would like to continue helping them be successful in the workplace.
What advice do you have for individuals considering a capstone program?
Advice that I would give to someone considering a capstone program is to remember that even with all of the commitments you may have in your life, you still have a commitment to yourself. You can earn your degree one class at a time. You do not have to complete it all at once. Point Park offers many programs to assist you with success. Try one class and you will be hooked!