more news
Vision and Forecasting is Topic of Ethical Leadership Panel Discussion
Monday, October 6, 2014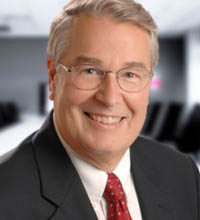 Delano

How organizations forecast well - and prudently - to create a sustainable vision will be addressed Oct. 29 at the Fourth Annual "Meeting the Challenge of Ethical Leadership" Speaker Series sponsored by Point Park University's Department of Global Management and Organization and the Pittsburgh Business Times.

The event will take place in the Lawrence Hall ballroom with doors opening at 6 p.m. and the panel discussion beginning at 6:30 p.m.
Panelists this year are:
Jon Delano, J.D., money and politics editor for KDKA-TV;

McGuire


Tim McGuire, Ph.D., Point Park University trustee and senior executive vice president, chief analytics officer and vice chairman of Management Science Associates, Inc..; and
James M. Haley, Ph.D., professor and H.J. Heinz Endowed Chair of Management at Point Park University.
According to Haley, "Creating a sustainable vision requires forecasting so we wanted to ask the questions such as how does an organization forecast well, how are drivers of success identified, and how are uncertainties such as the impact of media, government and public policy on business managed within an organization?" In addition, said Haley, panelists will explore whether current economic expansion is sustainable, and how an ethical leader develops and promotes a vision that unites all stakeholders.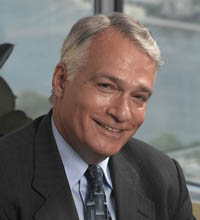 Haley

Complimentary hors d'oeuvres and wine will be served. (Proper ID is required). The event is open to the public and there is no charge to attend. Space is limited.

Register for the event by contacting Dawn Parasolick, event manager, at globaldept@pointpark.edu or 412-392-8047.

Learn more about the event via the Ethical Leadership Facebook page and #PGHEthicalLeadership.

Related Links
M.B.A. program at Point Park
Graduate admission
Schedule a campus visit
Apply online
More About: Rowland School of Business, M.B.A., faculty presentation, business management