more news
2012 grad Jace Lumley is photo editor at GQ
Tuesday, January 29, 2013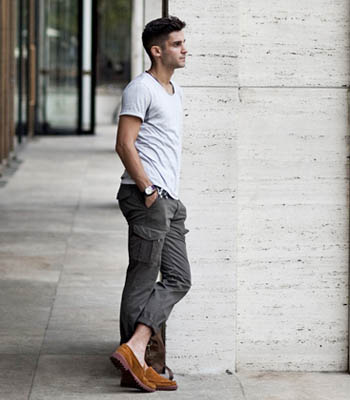 Meet Jace Lumley
Major and degree earned: B.A. in photojournalism, 2012
Current job: Photo Editor at GQ Magazine
Hometown: Butler, Pa.
Now living in: New York City
High School: Butler High School
Hobbies/interests: Photography, basketball, music, bicycling
Why did you choose to attend Point Park?
I was attending West Virginia University and was pretty unsure of what I wanted to do, didn't really like the landscape of Morgantown, but I knew I wanted to be in a city and around a team. So, I talked to coach Bob Rager about playing basketball and decided it was the best of both worlds to transfer to Point Park.
How has your Point Park degree prepared you for your career?
Anything done creatively requires a great amount of time and passion. The classes at Point Park taught me how to spend time doing what was keeping me inspired. No matter how good or bad the feedback was, I loved what I was doing, and was only going to continue to work on bettering myself.
What are your current job responsibilities at GQ?
I go out and shoot projects, stories and get to research photos. I also contribute my voice to GQ's web content, which is an extremely fun and creative process.
Why would you recommend Point Park's photojournalism program to a prospective student?
I found my way in to the photojournalism program after meeting professors Chris Rolinson and the late Patrick Millard, who I owe the majority of my passion and photography pursuit to. Everyday in class with them was a complete adventure. No matter what it was we were working on or talking about, you learned to love even a little part of it.
What are your career goals?
I would like to creatively direct a team or continue to work my way in to the publication and fashion industry. I'm also taking acting classes, would like to live in South America, be flown to exotic areas to photograph wildlife and join some type of organization that aids less fortunate countries. My goals are endless, it's just a matter of working hard and having the right people notice, and really taking advantage of the days and opportunities I'm given.
Anything else you would like to add?
Thanks, Professor Millard.
Photo by Glen Allsop