more news
Alumni profile: Josh Frketic, Anchor/Reporter at WVVA-TV
Wednesday, June 27, 2012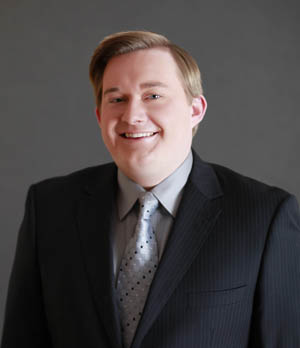 Photo provided by WVVA-TV
Meet Josh Frketic
Major and degree earned: B.A. in broadcasting
Graduation year: 2011
Job title/current employer: Weekend Anchor/Reporter at WVVA-TV
Hometown: East McKeesport, Pa.
Now living in: Princeton, W.Va.
How has your degree helped you in your career?
My degree from Point Park University has helped a lot but it's more than just a degree. If I had just the degree then I would not be where I am today. It is really what the University provides more than anything and that is an opportunity to do great things. You have to take advantage of every opportunity and run with it. Don't sit around in your dorm room and get by with just class work. Get out and gain experience so you can build your resume the right way.
How did you land your current job at WVVA?
I landed my job at WVVA by looking on a website called TVjobs.com. I had never heard of the station before and it is in a small town. My references at Point Park and from previous internships provided a great support system when I applied for this job. I received a promotion only a few months into the gig.
What is your favorite thing about your current job?
I love to meet people. I usually meet someone new every day, and that is a lot of fun. It's really cool to hear people's stories. That's what this business is all about, informing people and telling stories.
What advice do you have for prospective students?
Have an open mind and never stop working at improving your skills every day. Hard work pays off.
What was one of your favorite experiences at Point Park and why?
I have several. Traveling to New York with WPPJ and winning the Best Sports Play-by-Play award from the Intercollegiate Broadcasting System in 2010. My relationship with the individuals in the athletic department was and still is special. The coaches and administration will be life-long friends of mine.
What are some of your future career goals?
I'm enjoying my work at WVVA. It's very hard in this business to say you want to work at a particular station at a certain point in time, so for now I'll continue to improve my skills and see where the future leads me.
Anything else you would like to add?
Thank you to every teacher, coach and player that has helped me along the way. Don't take anything for granted and always work as hard as you can.