more news
Alumni Profile: Kate Keib, promotion manager
Tuesday, March 23, 2010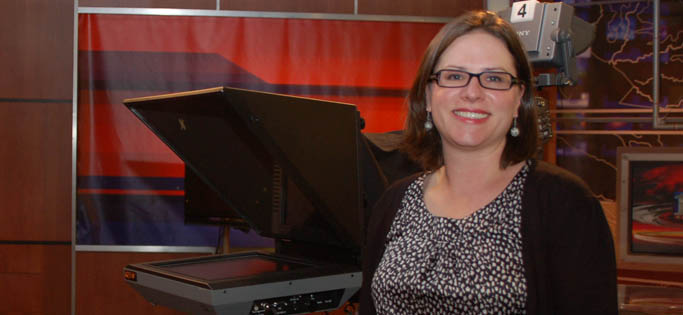 Photo by Katherine E. Knapp
Meet Kate Keib
Major and degrees earned: M.A. and B.A., Journalism & Communications
Year of graduation: 1997
Occupation and current employer: Promotion manager for Gannett Atlanta
Hometown: Pittsburgh
Now living in: Atlanta

Why did you choose to attend Point Park?
I chose Point Park for three main reasons. First, I looked at the quality of the education. So many of the professors actually worked in the field of journalism and communications. I knew I was going to get an education that would prepare me for a career. Secondly, at Point Park, you could participate in the newspaper, radio and TV stations right away. At other schools I was accepted to, you had to wait until you were an upperclassman. Finally, Point Park offered a great scholarship program.
How did Point Park help you prepare for your career?
In every way! The education was solid. But what Point Park did for me was expose me to the real world. My professors spoke from a place of first-hand knowledge. They were connected to every type of local media and agency. So we had the best in-class speakers, tours and opportunities for internships. By the time I graduated, I was writing for the Pittsburgh Post-Gazette, Pittsburgh Magazine and helping out at KQV radio.
What was the most beneficial experience at Point Park?
The internship program. I made it a point to intern in radio (WQED), TV (WTAE) and print (Pittsburgh Magazine). I was able to receive credit for all of these internships, gain valuable contacts and gather real world experience. All of these experiences helped me land a job in television in Pittsburgh (WPXI) before I finished my master's degree.
What is your favorite memory at Point Park?
I loved being right in the heart of downtown Pittsburgh. There was always somewhere fun to go with friends, it was easy to get to all of the major businesses in town and I really felt connected. It was the perfect blend of college life and reality.
What advice do you have for today's students?
Work hard. There is no substitute for a good work ethic. If you always do your best, whatever your best is each day, you will never have anything to regret. Missing opportunities because you didn't work hard enough, that's something you'll regret.