more news
Alumni Profile: Meet Rebecca Kuzar, Friends of Flight 93 National Memorial
Thursday, September 3, 2015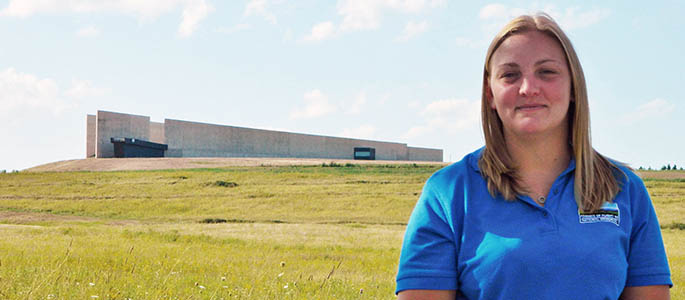 Meet Rebecca (Shaffer) Kuzar
Job title and employer: Executive Assistant, Friends of Flight 93 National Memorial
Degree earned and graduation year: B.A. in broadcast reporting with a minor in multimedia, 2009
Hometown: Shanksville, Pa.
High school: Shanksville-Stonycreek High School
Now living in: Jerome, Pa.
Scholarships from Point Park: School of Communication Scholarship, Athletic Scholarship and the Margy Snyder Memorial Scholarship
College activities: Softball, College Students in Broadcasting and U-View
Internships held: Creative services intern at WPXI-TV and a production intern at WQED Multimedia
Hobbies/interests: Reading, watching movies, travel and spending time with my family
LinkedIn: Rebecca Kuzar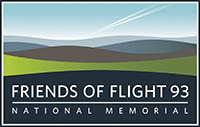 How did you land your job with Friends of Flight 93?
Several people I knew mentioned the position and how it felt like a job that was made for me. I read more about the position, the work and the goals for the organization and I agreed. It was perfect timing.
Tell us about your current responsibilities at Friends of Flight 93?
The Friends of Flight 93 National Memorial is the official non-profit partner of Flight 93 National Memorial. We provide volunteer and financial support for the park.
As executive assistant, I am responsible for the marketing initiatives for the Friends, as well as marketing Flight 93 National Memorial and creating awareness about the Flight 93 story. We are working with the National Park Service to connect visitors to parks across the country, including Flight 93 National Memorial.
I am responsible for volunteer and membership activity within the Friends of Flight 93 organization. We host a variety of volunteer events like reforestation, invasive species removal and an annual Luminaria ceremony and encourage many to get involved. I am helping to organize our first memorial walk, WALK 93, this month.
One of my recent projects that I am very proud of was working with a web team to create the Friends of Flight 93 website, www.Flight93Friends.org.
How did your Point Park experience prepare you for your current job?
I use the skills that I learned in many of my communications and new media classes daily, especially the design classes!
What factors led you to pursue an undergraduate degree at Point Park?
I wanted to experience a city campus and gain hands-on experience in my field of study. Point Park was an easy choice among the four or five colleges and universities that I was considering at the time. The professors I had during my time at Point Park worked in the field and had real-life experience to bring to the table. I made a lot of connections and built great relationships with many people in the industry through my classes and extracurricular activities.
What advice do you have for a prospective student?
Research the faculty. Whether you are enrolling in the School of Communication, the Conservatory of Performing Arts or the School of Business, you will find that many of the professors are still working in their respective fields. They are passionate about the subject they teach; they will make you fall in love with the industry you are pursuing! I'm still in love with communications and digital media and that passion was sparked by the amazing professors at Point Park University.
What are your career goals?
I would like to continue to learn and develop my web, marketing and non-profit experience. I will never stop learning and growing!
Anything else you would like to add?
The Flight 93 story is powerful on many levels but fundamentally, the story can relate to everyone's life in a simple statement: the decisions we make. Should I take the job? Should I make the move? Where should I go to college? Should we stand up and fight back or sit down and stay the course?
The decisions we make, large or small, define our lives.
More About: WPXI, scholarships, multimedia, broadcast reporting, Shanksville-Stonycreek High School, internships