more news
Assistant professor focuses on how art and technology intersect
Tuesday, March 1, 2011
Patrick Millard joins School of Communication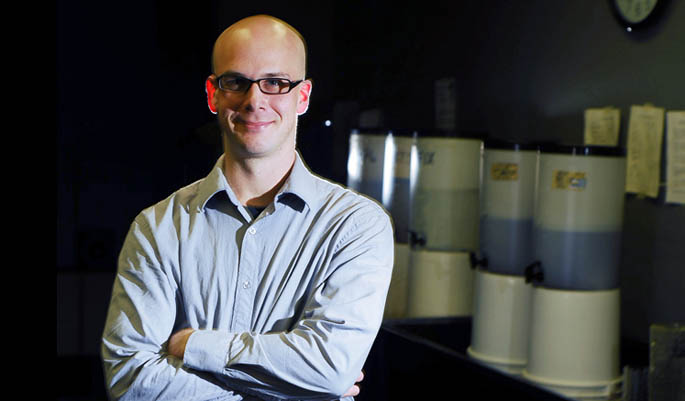 Above: Assistant Professor Patrick Millard leads Point Park's photography program. Below: An example of Millard's work, shot when he was an artist in residence at Biosphere 2.
Patrick Millard's interests run wide and deep. His blog recently featured a post about an augmented reality app that layers digital information on smartphone videos, another about robot babies used to study human intelligence and interaction, and third about alternative energy sources that could power the world in 20-40 years. And those are just three postings.
Millard, who joined the School of Communication as an assistant professor of photography last fall, is fascinated by how human beings interact with natural and synthetic environments. And he's captivated with digital culture and how ideas about media and technology are evolving. In his new role at Point Park, Millard explores all of these concepts and more through photography, sound and new media projects.
One of his recent series of photos, Formatting Gaia, explores seemingly disparate parts of our world that are anything but to Millard.
"Formatting Gaia depicts the world where there is a physical connection among humans, technology and nature and all three work in unison with each other," he says in an artist statement.
Millard is an artist and regular exhibitor in Second Life, the virtual environment that inspired his photography series Virtual Lens, which examines the avatar and sim society. In June of 2010, he was an artist in residence at Biosphere 2, the innovative facility in the Arizona desert where scientists do field work and lab work in the same space.
Millard's photographs and other art have been exhibited throughout the United States and in several countries. He currently has an exhibition, The Presence of Future, at the Division of Human Works studio and event space in Brooklyn, New York. Next up is an exhibition of photographs, Homo Virtualis, during the Porto Santo Biennial in Porto Santo, Portugal.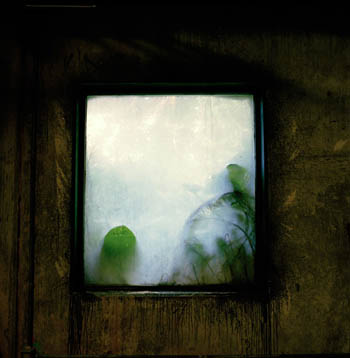 At the School of Communication, Millard teaches digital photo editing, introductory and advanced black and white photography, the history of photography, and senior thesis courses, among others. Inside and outside the classroom he imparts his knowledge of fine art photography. Shortly after arriving at Point Park last fall, he launched a lecture series called Speaking Light to bring emerging and established fine art photographers to campus.
"The lecture series allows students to meet these professionals in an informal setting and learn how they work and live," says Millard. "Although the series is open to the public, it's primarily for students. Many are asking questions about how to develop a cohesive portfolio and other artistic and career questions."
Speaking Light events are held the last Friday of the month during the academic year.
In addition, Millard took a couple students to Atlanta this spring for the Society of Photographic Education conference. There, the students received feedback on their portfolios and got to meet photographers from many universities.
Here in Pittsburgh, the 29-year-old Mount Washington resident spends his days teaching and working on his art. He draws inspiration each day, he says, traveling Downtown by incline.
"It's peaceful and quiet at the top, and it's just beautiful going down, something that I hope my fellow incliners never forget to appreciate," he says of the trip.