more news
Business Communicators' Conference will give students opportunities to network
Thursday, June 14, 2012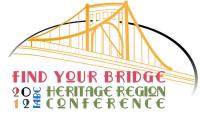 When the International Association of Business Communicators (IABC) holds a regional conference in Pittsburgh this fall, students will have a special opportunity to meet and learn from professional communicators, thanks in part to Point Park.
The University is the student conference sponsor for "Find Your Bridge: the IABC Heritage Region Conference," being held Oct. 14-16. Students can register at a reduced fee for all conference sessions at the Westin Hotel or a half day of educational events on Sun., Oct. 14 at the Point Park University Student Center.
On Sunday, Point Park will also host a leadership forum for chapter leaders from Pa., N.Y., N.J., Conn., D.C., Va., Ky., Ohio, Mich., and Ind.
Professionals working in internal and external communications, marketing, research and measurement, brand communication, social media, public relations, media relations, consulting and business development will attend the conference.
"This is a great opportunity for students to network and 'find a bridge' to communication careers," says Camille Downing, adjunct faculty member and conference co-chair.
"Students are encouraged to come and learn more about the world of business communications while networking with top professionals from around the region and the world," she adds, noting that Sunday will provide students with a half day of one-on-one apprenticeship learning.
Downing's students in last semester's integrated marketing communications capstone course developed the branding, integrated marketing communications plan and creative pieces for the conference, including the website. Two students who graduated in May, Kiley Amiralai and Chris Fuhr, are now working as interns for the event.
The conference will feature four internationally known keynote speakers, a conference-wide interactive workshop, breakout sessions and networking opportunities, including "A Night at the Warhol" on Sunday evening.
To read the schedule and register, visit the conference website.
Students and faculty can take advantage of special rates for the 2012 IABC Heritage Region Conference. The full conference costs $99 for IABC student members/$129 for non members and faculty accompanying students. Sunday only is $20 for IABC student members and $25 for non members and faculty.