more news
Center for Sports Media and Marketing Hosts Root Sports on Campus Sept. 26
Thursday, September 5, 2013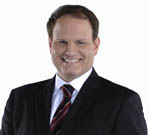 Dan Potash
The Pittsburgh Center for Sports Media and Marketing welcomes broadcasters and an executive from ROOT Sports to the first event of the 2013-14 academic year - a panel discussion on the Rise of Regional Sports Networks.
Point Park students will have the opportunity to network with Dan Potash, Rob King and Shawn McClintock on Thursday, Sept. 26 at 1 p.m. in the Lawrence Hall Ballroom.
Potash has served as a reporter for the Pittsburgh Penguins and Pittsburgh Pirates telecasts on ROOT Sports since 2000.
King, who has also been with ROOT Sports since 2000, is a studio host and play-by-play announcer.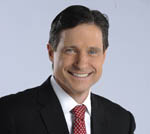 Rob King
McClintock is a senior vice president and general manager at ROOT Sports.
The event is open to all students.
The center, part of Point Park's School of Communication, brings leading sports executives to campus to host workshops and seminars with students interested in sports media and marketing careers.
Check the School of Communication news page for upcoming center events as they are announced.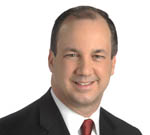 Shawn McClintock
For more information, email centerforsports@pointpark.edu.
Related Links
Follow the Pittsburgh Center for Sports Media and Marketing on Facebook and Twitter.